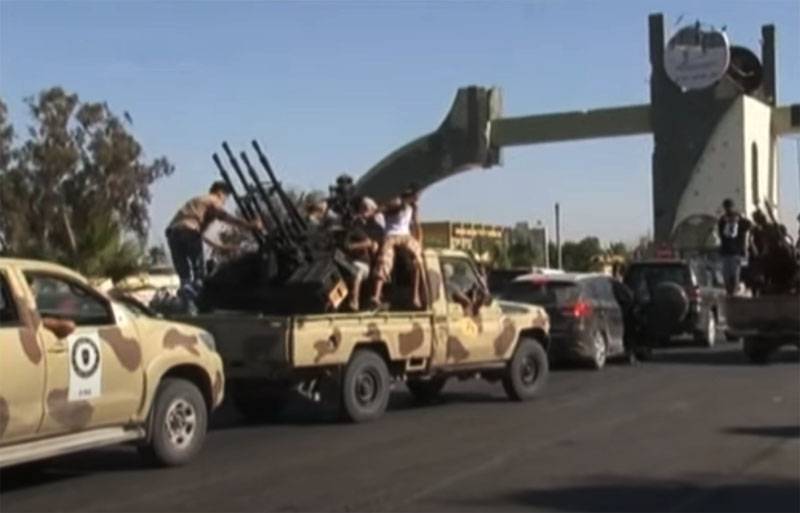 The Libyan national army, in addition to striking in the rear, forces of the PNS decided to go on an informational "offensive" in the network.
In the official accounts of the LNA forces on social networks, including Twitter, there were statements that in the frames published by the pro-Turkish forces from Libya, you can see representatives of the group, which several years ago cracked down on the US ambassador.
It is stated that today representatives of that group are fighting on the side of the troops of Saraj and the militants deployed by Turkey from Syrian Idlib.
Members of the shura council of Mujahiden Benghazi (the same terrorist group that killed the US ambassador Christopher Stevens in Benghazi 2012) are fighting with the expired #Turkey backed #GNA .#HillaryClinton @UNSMILibya #BenghaziAintGoingWay #AlQeada #ISIS #Libya #LNA pic.twitter.com/DBCAsgwt8T

- M.LNA (@ LNA2019M) June 10, 2020
Additionally
сообщается
about the representative of the government of national consent of Libya, who, being in his own house, keeps in touch with the field commanders, and declares that after striking from the air he got to the clinic.
Meanwhile, reports are coming from Libya that Marshal Haftar's troops attacked the PNS forces east of Abu Grian. Reports say at least 19 "pro-Turkish mercenaries" were killed.
Meanwhile, the PNS forces, with Turkish support, continue the operation, which aims to take control of the city of Sirte. PNS troops have a certain advantage, but Haftar's forces strike at the enemy in those areas where he least expects such a strike.