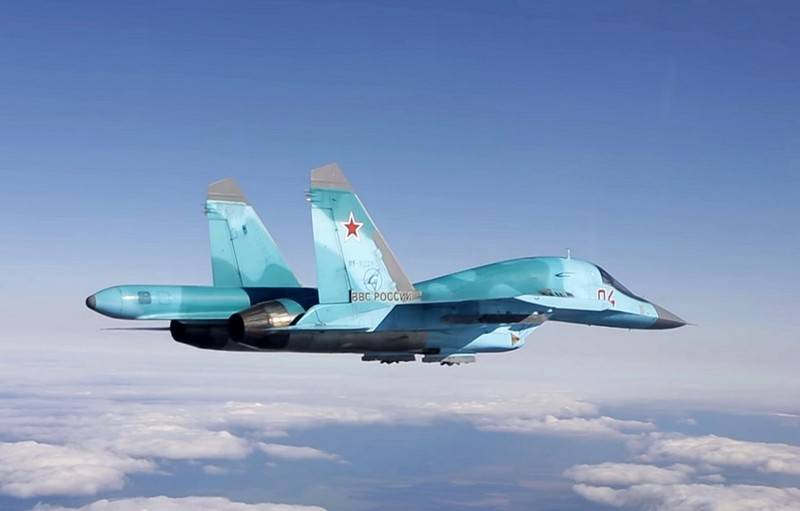 The Russian Ministry of Defense signed a new contract for the construction of about 20 Su-34 front-line bombers. This was reported by TASS with reference to a source in the military-industrial complex.
According to the source, the military department signed with Sukhoi a new three-year contract for the construction of about 20 Su-34s in a standard version, with certain changes made based on the experience of operating previously purchased bombers. The contract for the batch of upgraded Su-34M is planned to be signed in 2021.
Last week, a contract was signed between the Ministry of Defense and PJSC Sukhoi for the construction of about 20 Su-34 front-line bombers
- the agency leads the words of the source.
Recall that in February of this year, plans were announced to sign a contract for the supply of several dozen Su-34 front-line bombers. At the same time, it was clarified that it was planned to conclude a contract for the supply of the Russian Air Force for the batch of Su-34, which had undergone modernization as part of the Sych development and development work, completed in 2019.
As part of this modernization, it is planned to install suspended reconnaissance containers on the Su-34, as well as significantly expand the range of aircraft weapons. In the future, it is planned to modernize the entire fleet of weapons of the Su-34 to the level of the Su-34M.
Su-34 - Russian multifunctional fighter-bomber designed for striking
aviation
weapons of destruction on ground targets of the enemy in operational and tactical depth in the face of strong opposition. It belongs to the 4 ++ generation and allows for the implementation of basic combat missions without escort by fighter cover. Uses long-range guided weapons of the air-to-surface and air-to-air class with multichannel application. Equipped with a highly intelligent radar counteraction and defense system. Flight range - up to 4 km, top speed - up to 000 km / h, combat load - up to eight tons.