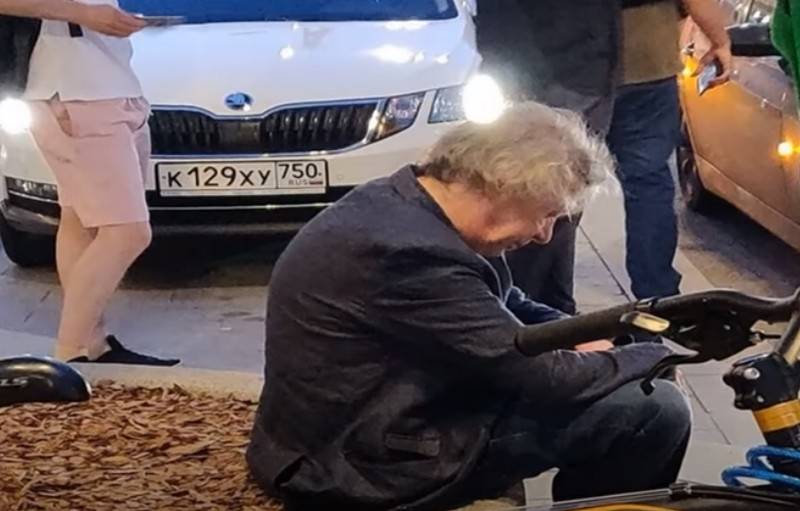 Russian actor Mikhail Efremov faces up to 12 years in prison for a traffic accident he caused, as a result of which a person died. According to the press service of the Main Directorate of the Ministry of Internal Affairs of Russia, at the time of the accident Efremov was intoxicated.
As previously reported, the incident involving Efremov took place on June 8 at about 23-00 on Smolenskaya Square in Moscow. The actor, driving a Jeep Grand Cherokee SUV, flew into the oncoming lane, where he collided with a Lada car. 57-year-old Sergey Zakharov, who was driving a domestic car, was hospitalized with various injuries, including an open hip fracture and a head injury. He later died in a hospital.
Efremov, who was driving an SUV, was intoxicated. According to some media reports, police officers who arrived at the scene were not able to get an explanation from the actor due to his severe intoxication. It is reported that Efremov, having learned that a person was injured in an accident with his participation, said that he would cure him.
So much hurt? I will cure him. I have money ...
- he said.
Initially, a criminal case was initiated against Efremov under Part 2 of Art. 264 "Violation of the rules of the road and the operation of vehicles", however, after the death of the Lada driver, it was retrained for part 4 of this article, which provides for a punishment of imprisonment of up to 12 years.
Currently, Efremov is on his own recognizance not to report on the application of other preventive measures against him.
Meanwhile, it became known that only from the beginning of this year, Mikhail Efremov was brought to administrative responsibility 10 times for violation of traffic rules.