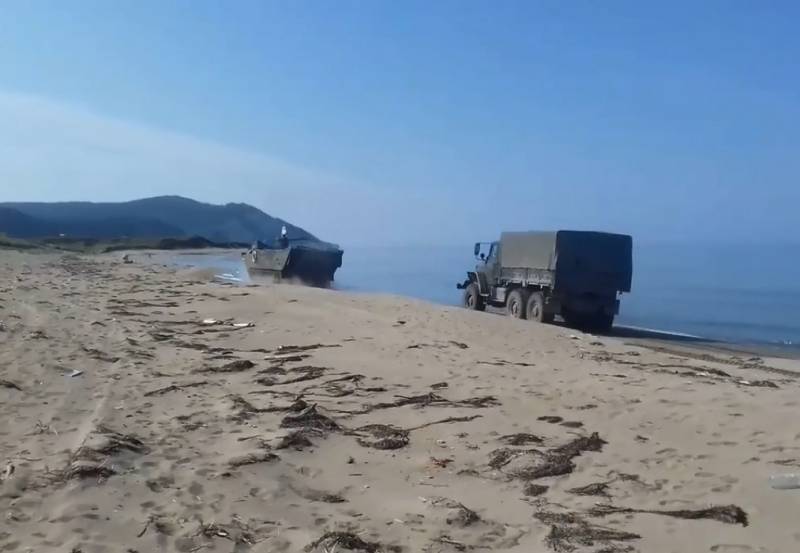 The Japanese Blue Book on Diplomacy, published this year May 19, among other things, once again claims the sovereignty of the Land of the Rising Sun over several of the Kuril Islands belonging to Russia. But the quantities and names of these islands are not specified there.
The claims of Sankey Shimbun discuss the claims of Japan to the Russian Federation.
Tokyo has published the Blue Book on Diplomacy every year since 1957. It tells the people of Japan about the main directions of the country's foreign policy.
Japanese journalists drew attention to changes in the content of the latest edition of the Blue Book compared to last year's issue. This difference concerns Russian-Japanese relations, or rather, Tokyo's territorial claims.
Almost all previous years in the book it was claimed that Japan possessed sovereignty over the four islands of the Kuril ridge, and only in a short period of time the "appetites" of Japan were limited only to Shikotan Island and the Habomai ridge. Last year, when consultations were actively ongoing between Moscow and Tokyo, the reference to the so-called "northern territories" was removed from the Blue Book. And this year it appeared again, but for some reason the authors decided not to mention either the names or the number of islands.
And when MPs tried to find out the official position of Japan on this issue from the Minister of Foreign Affairs of the country, Taro Kono, he deftly avoided answering:
I abstain from talking about the thoughts and course of the government beyond negotiation.
10 days after the publication of the Blue Book, the Ministry of Foreign Affairs made an addition to it. It already clearly stated that Japan claims to Kunashir, Shikotan, Iturup and the Habomai archipelago. This satisfied the Japanese nationalists, who demand "tougher demands on Russia." At the same time, the radicals note that the Japanese Foreign Ministry "may again remove from the Blue Book a reference to the number of islands."