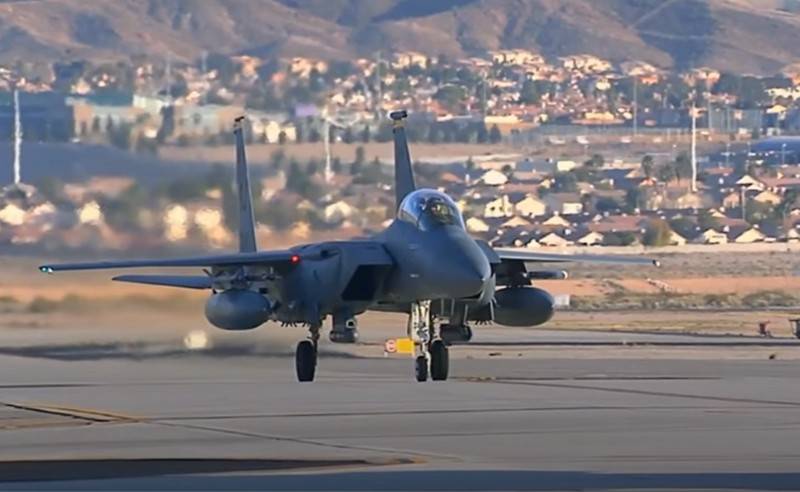 The US Air Force replenished with another aircraft capable of using the B61-12 atomic bomb. According to the Sandia National Laboratories (SNL) press service, the F-15E Strike Eagle fighter-bomber passed the final tests for the use of the atomic bomb.
In a recent test, the F-15E aircraft at the Tonopah test site in Nevada successfully applied an atomic bomb training prototype without any nuclear components. The discharge was carried out from a height of about 7 m. Based on the test results, it was concluded that the B600-61 atomic bomb was fully compatible with the F-12E Strike Eagle.
This test was the last in a series of tests designed to show the compatibility of the restored B61-12 bombs with the F-15E Strike Eagle combat aircraft. Functioning B61-12 worked out at all stages of application, the developers are "absolutely sure" of the compatibility of the bomb with the F-15E
- said in a statement.
It is also specified that the tests for compatibility of the atomic bomb with the F-15E fighter are one of the main components for extending the life of the B61-12 by 20 years.
Earlier it was reported that in August last year, tests were conducted in Nevada on the use of the B61-12 atomic bomb from an F-15E aircraft. Also, this fighter was seen with a mock atomic bomb during the Red Flag exercises in Nevada.