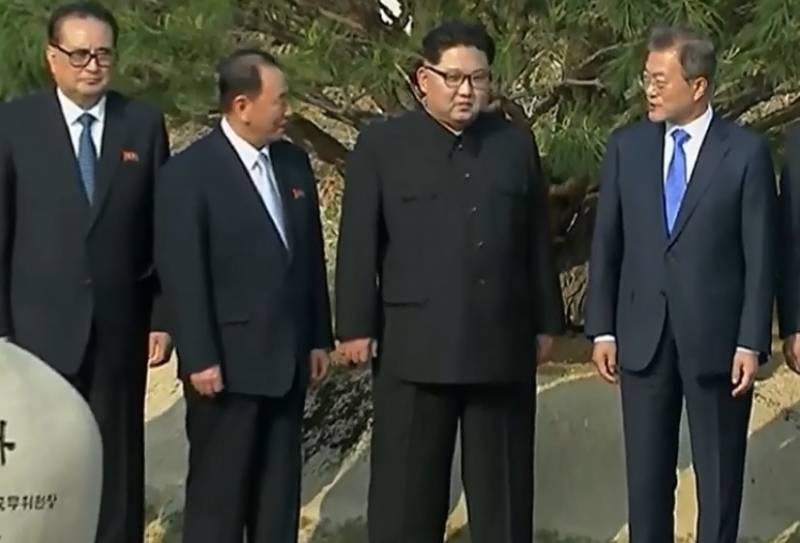 Today in the morning, the South Korean Ministry of Defense and the Ministry for the Unification of the Two Koreas made unsuccessful attempts to get in touch with the DPRK through special communication lines. These lines after a very long period of complete absence of contacts were connected in 2018.
The incident was reported by the South Korean agency Yonhap.
Since 2018, the military of the two Koreas have been contacting each day to resolve disputes and make joint decisions. Therefore, the silence of Pyongyang in Seoul was perceived with alarm. Moreover, the state news agency TsTAK of North Korea expressed disappointment with the Republic of Korea's policy regarding the DPRK, and therefore the communication line is being closed today from 12:6.00 local time (or from XNUMX:XNUMX Moscow time).
Pyongyang previously threatened to break communications if North Korean citizens who fled to the South continue to freely send postcards and other correspondence to relatives in the DPRK.
On the part of the departments of South Korea, numerous and unsuccessful attempts have been made to contact their colleagues from Pyongyang today. In the end, according to Yonhap, the DPRK changed their anger to mercy, and after 12.00:XNUMX they answered the call from Seoul. Moreover, in the conversation there was not the slightest mention of the morning incident.