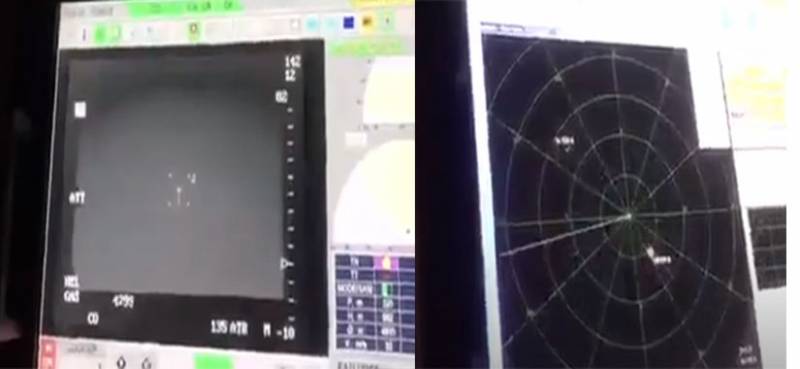 In the network appeared footage of the work of calculating ZRPK "Shell-C1" of the Libyan National Army. This is a complex that was previously delivered to Libya from the United Arab Emirates. According to some reports, the instructor from the UAE was also included in the calculation.
The frames show that the "Shell-C1" found a relatively low speed target. This is an unmanned aerial vehicle. ZRPK conducts target tracking. Then comes the launch of an anti-aircraft missile, which hits the target, after which you can hear the joyful exclamations of the calculation of the anti-aircraft missile-gun complex.
With all the success of striking an UAV, questions arise.
The aircraft was hit at the moment when it was at a distance of about 4 km (this can be seen from the information displayed on the monitor of the complex) from the complex. If it was a strike drone, then there was a high risk that he could launch a missile on the Shell, first. It turns out that either the drone was not a strike, or the calculation allowed itself unacceptable risks of waiting for the UAV to arrive at a relatively close distance. TTX complex allows you to hit aerial targets at significantly greater than 4 km distances.
It is possible that it was precisely the attempts to "bring the drones closer" that often led to the fact that the troops of Marshal Khalifa Haftar lost such an effective
weapon
as ZRPK "Shell-C1".