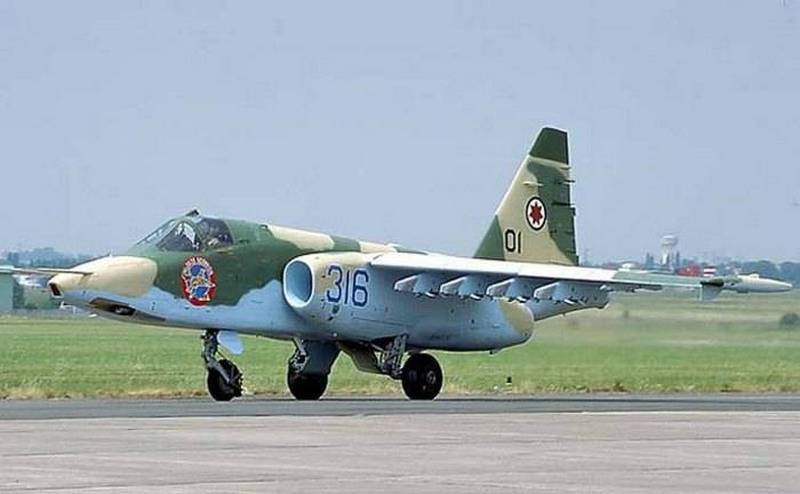 Georgia has all the necessary resources for the production and export supply of Su-25 attack aircraft. This statement was made by Minister of Defense Irakli Garibashvili.
Speaking on the TV channel "Palitranyus", the head of the Georgian military department said that on the basis of the Tbilisi aircraft factory it is possible to resume production of the Su-25 for the needs of its own army and for export deliveries. According to Garibashvili, many countries are showing interest in this attack aircraft.
Today we have absolutely all the resources, technical, intellectual or human, to repair, restore the Su-25 on our own, release, produce new and sell
- the minister said.
For our part, we note that this statement by the Minister of Defense of Georgia can be considered populist, since statements on Georgian-made Su-25 attack aircraft have been issued with a frequency of 1-2 per year for several years, but the production itself has not been resumed. In 2018, it was reported that Georgia intends to export to customers in Africa and Asia modernized Su-25 attack aircraft under the name J-31 Bora at $ 20-25 million apiece. It was clarified that there would be no Russian parts on the planes, and the engine would be American or European-made. However, so far no production has been established.
Recall that in the early 2000s, the Israeli company ELBIT Systems, based on the Tbilisi aircraft plant, modernized the Su-25 attack aircraft. This model was called "Scorpio." An attack aircraft can conduct combat operations day and night.
Meanwhile, in 2019, the Georgian Ministry of Defense announced a complete rejection of the assault
aviation
and replacing it with drones. This decision was made against the background of the obsolete fleet of Su-25 attack aircraft and Mi-24 helicopters. The second argument was called "saturation with modern air defense systems of Russian military bases located in the territories of South Ossetia and Abkhazia."