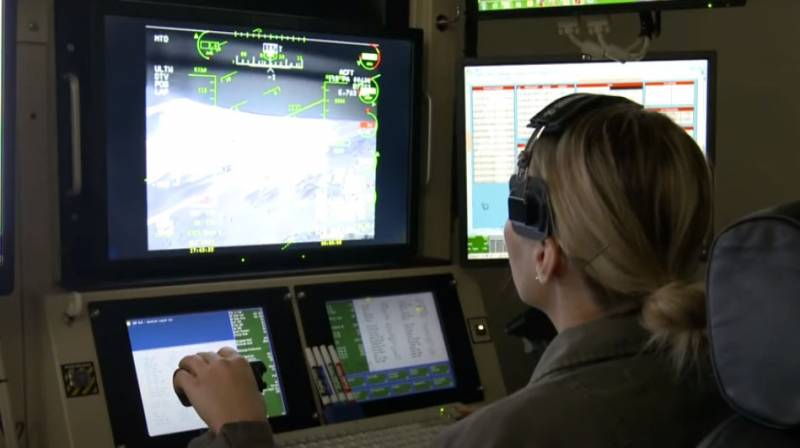 In the United States, they announced the conduct of new flight tests of a drone, which, it is claimed, accelerates to hypersonic speeds in one of the sections of the trajectory. The tests, according to US media, took place in May as part of the Vintage Racer program implemented by the US military.
In fact, we are talking about robotic ammunition. However, in the American military-technical nomenclature they prefer to call him "kamikaze drone." On this basis, experts conclude that the actual substitution of concepts. After all, for those departing, for example, from
tank
guns, shells, the initial speed is also, in fact, hypersonic. But hardly anyone would dare to call a conventional tank shell "hypersonic
weapons
". In the USA, they did this by slightly changing the terminology - instead of the term "ammunition" it was decided to use the term "drone". Moreover, there is no exact data on exactly which section of the trajectory he flies on hypersound.
The Vintage Racer program has been funded since 2017. About $ 2,5 million was spent in the first year of funding, and about $ 2018 million was spent in 1,2. By the standards of the US military budget, these are "pennies". But now it has been declared "effective spending of funds and obtaining the latest type of weapons."
The Pentagon is trying to explain how the Vintage Racer differs from conventional ammunition. It is stated that he is able to "pursue goals of interest."
Earlier reports of wind tunnel tests. The tests were considered successful. After them, it was stated that the "kamikaze drone" is capable of moving at a speed of about 5 M. Additionally, it is noted that the Vintage Racer is a "highly maneuverable" weapon with a "high degree of survivability to achieve the target." One of the tasks posed by the Pentagon to the developers of this munition is to enter the enemy's air defense zone with the destruction of the means of this anti-aircraft (missile) defense. The drone kamikaze, in the plans of the US military command, will be able to "pave the way" for manned assets
aviation
.