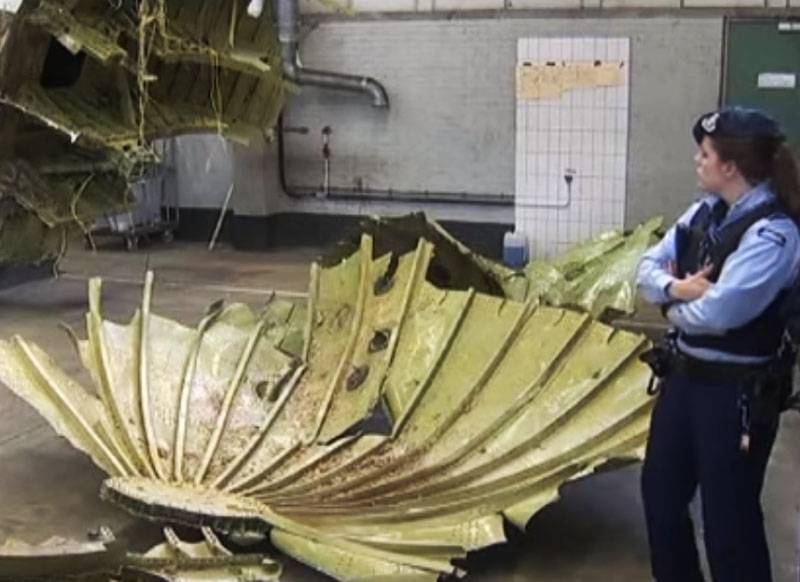 The United States refused to provide satellite prosecutors in the Netherlands with data on the launch of a rocket that shot down a passenger airliner performing flight MH2014 in 17. Then the plane Boeing-777 "Malaysian Airlines" was shot down by an unknown missile over the territory of Donetsk region.
Representatives of the Dutch court said today that the documents would not be declassified or attached to the case.
In 2014, the Netherlands prosecutor made a request to the US authorities. Amsterdam then asked the Americans to provide images from space, in which you can see the moment of the launch of the rocket that shot down a passenger plane in the Donbass. In response, the United States submitted a memorandum according to which the Dutch national counterterrorism attorney reviewed classified satellite photographs in confidentiality. From the series "We have photos, but we will not show them to you, since they are secret." By and large, this is an amazing precedent for investigating - to declare the presence of evidence without providing them, and at the same time rely on what their court will take as a basis.
And already this year, the Netherlands requested the photographs themselves, but was refused, as the presiding judge informed the participants in the court session.
It is difficult to understand that the secret may be in space images of Ukrainian territory six years ago. The only plausible answer is on the surface: such secrecy is connected with the US's reluctance to disclose information about the true culprits of the tragedy, and instead blame Russia and the Donbass militia for the death of a passenger liner with civilians on board.