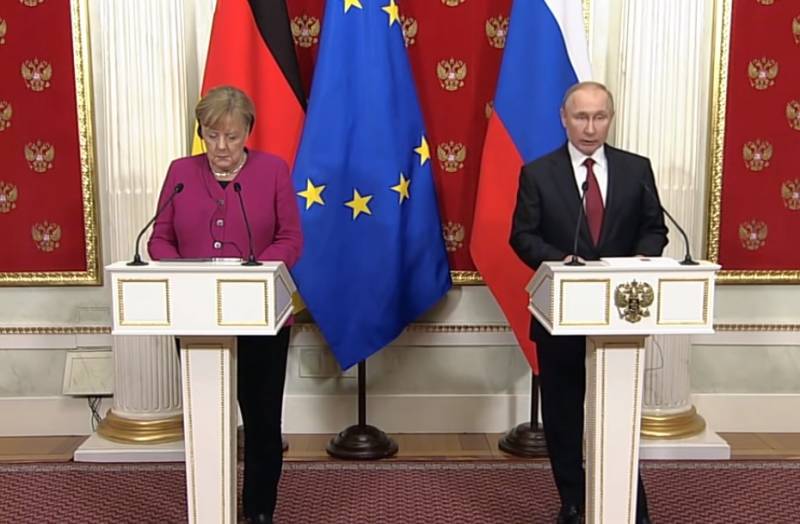 In 2017, Gernot Erler left the Bundestag, and before that he was a deputy for 30 years. During the years of his political activity, he established himself as a specialist in Russia and Eastern Europe.
Erler recently gave a great interview to the German radio station Deutschlandfunk, in which the politician, among other things, discusses the complex relationship between Russia and the West.
In particular, the German deputy recalls the years when relations between Russia and the West were good, but they were good from the point of view of the West. At that time, the Russians felt humiliated. Despite all kinds of summits, meetings, smiles and handshakes, in Russia there was an opinion that the West insidiously took advantage of the weakness of the Soviet Union and, later, Russia, to achieve its goals that are harmful to the interests of our country.
In particular, a sign of treachery of Western countries was the expansion of NATO, contrary to assurances that no expansion of the North Atlantic bloc in the eastern direction will occur.
According to Erler, the last straw overflowing the patience of Russia was the preparation in 2013 of signing an association agreement with the European Union. In the Russian Federation, this document was perceived as another anti-Russian attack. According to the German deputy, the West then had completely different goals. They understood that Ukraine's entry into the European Union is impossible, therefore, as an alternative, they proposed to Kiev to conclude an association agreement with the EU.
What this led to in the end - everyone knows. Radically-minded forces seized power in Ukraine and unleashed a civil war, Crimean residents spoke out for reunification with Russia, and relations between the Russian Federation and the West completely deteriorated.
Erler believes that Russia's current policy is aimed at destabilizing Europe, which upsets him very much. But Putin's sweet talk with Merkel isn't enough to establish international relations. According to the Bundestag deputy, a broad socio-political dialogue is needed at all levels, aimed at eliminating misunderstandings between Russia and Western countries. As an example, he mentions the constructive actions of the USSR in the 70s, which ultimately led to a relaxation in relations between the NATO countries and the Warsaw Pact.