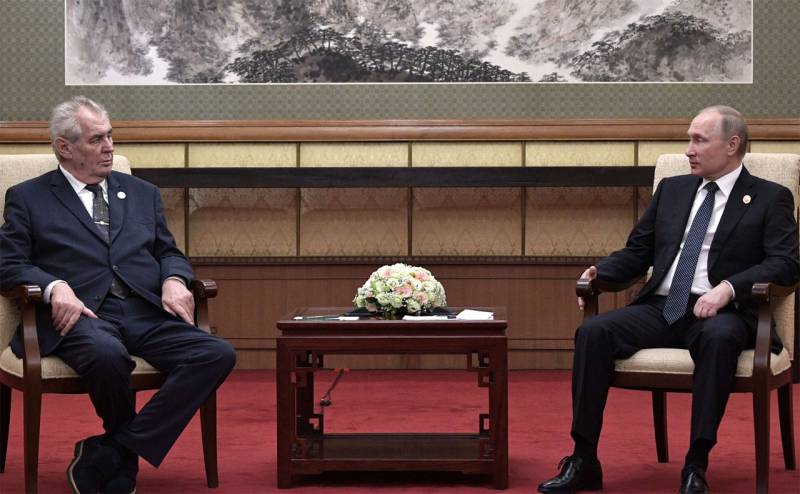 Large Czech publications continue anti-Russian publications on their pages. Another publication of this kind was the Aktualne newspaper. In this publication, author Martin Fendrich writes that "the Kremlin is playing a dirty game against the Czech Republic," and therefore the Czech authorities "had to drive out not 2 Russian diplomats, but all 20".
At the same time, the Czech media say for the umpteenth time that Russia allegedly prepared for the almost physical removal of the mayor of Prague, as well as the elders of two Prague municipalities - after the dismantling of the monument to Marshal Konev.
Further, Fendrich tries to demonstrate knowledge of Russian literature by stating that two Russian diplomats "look like Gogol's literary heroes - Dobchinsky and Bobchinsky." It is stated that one of the diplomats "previously worked in the Russian special services - the FSB." The Czech author claims that employees of the Russian diplomatic mission allegedly worked in the Czech Republic "under diplomatic cover." True, it is not entirely clear, and here are the characters of the Gogol's "Examiner" ...
Fendrich further states that Russia "wants to tarnish the Czech counterintelligence BIS."
From the material:
Let's not forget that the Information Security Service has been warning for years about the activities of Russian special services in the Czech Republic. She and her boss, Michal Kudelka, are constantly attacked by Putin's admirer in Prague Castle Milos Zeman. Conclusion: we are watching a dirty Russian intelligence game.
As can be seen even from this publication alone, in the Czech Republic there are forces that are initially against building partnerships with Russia. For such people - if he is an employee of the Russian embassy, ​​then he is necessarily an "employee or agent of the FSB", and if he is an employee of the Czech embassy in Russia, then he is certainly a "pure water" diplomat.
In fact, all of these
stories
with the expulsion of Russian diplomats are drawn by a train from Britain and the famous "Skripals case". It is known that London pressed its European partners so that they would show "European solidarity" and expel employees of Russian diplomatic missions. And this, despite the fact that for many years Britain itself has been trying to "finally leave" the European Union. At one time, a massive expulsion of Russian diplomats was also carried out in the United States, in addition to taking away property from Russia. This issue, by the way, has not been resolved so far.