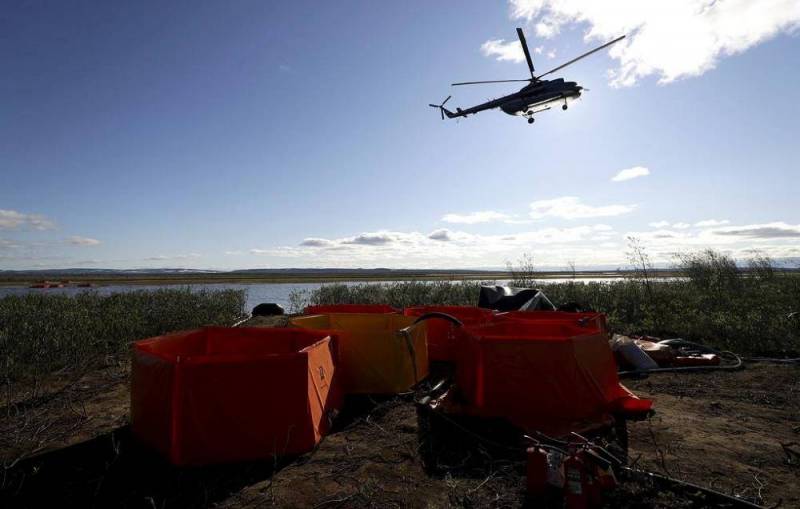 The events that led to the spill of oil products in Norilsk and the environmental disaster were continued. One of them is reflections on the possible nationalization of Norilsk Nickel by Vladimir Potanin. The direction of the discussion is if Norilsk Nickel itself is not able to control the work of its companies and is unable to cope with an environmental disaster without the help of the Ministry of Emergencies, then the company has problems with management. Accordingly, the company could go into state ownership.
But not so simple. Kremlin spokesman Dmitry Peskov said that "they haven't heard anything about this in the Kremlin" and that "there is no theme for the nationalization of Norilsk Nickel."
In the Agitprop program, Konstantin Semin indicates that many defenders of Vladimir Potanin, the first on the Russian Forbes list, came running. In the form of protection, more than strange arguments are presented in favor of Norilsk Nickel, either about global warming, which "flooded" the permafrost at TPP-3, or about the fault of the USSR, which did something wrong "in the north".
Konstantin Semin:
Nothing will happen to anyone in connection with the accident. Well, was there anything to Chubais after the accident at the Sayano-Shushenskaya hydroelectric station?
The next issue of "Agitprop":