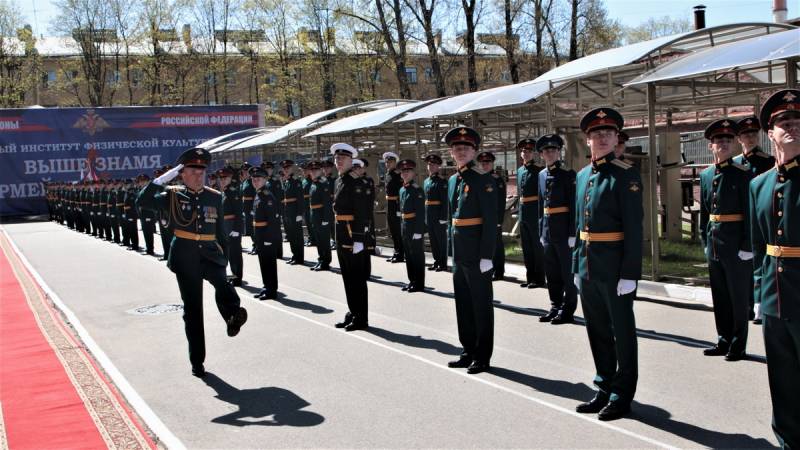 The military department reports on the changed rules for admission to universities of the Ministry of Defense of the Russian Federation this year. Changes in the order of entry are introduced due to the need to strengthen the sanitary safety measures that are required during a pandemic.
The Ministry of Defense notes that applicants will not need to come directly to universities. Recruitment will be carried out by specially formed commissions that will work in the regional military commissariats designated by the department. Such groups will carry out the selection procedure for future cadets and will formulate 1 courses for the 2020-2021 academic year.
As part of the groups, as reported by the Ministry of Defense, there are representatives of the universities themselves, as well as specialists in physical training and psychological selection.
Recently, special attention has been paid to the psychological (anti-stress) sustainability of military university entrants.
When enrolling, both the mentioned parameters and the results of the exam, as well as the results of professional selection will be taken into account. On August 15, applicants will be able to find out about the results of the admission campaign in Russian universities of the Ministry of Defense. Classes will traditionally begin on September 1.
Data on the system of higher military education in Russia are presented on
page
site of the Ministry of Defense. There you can find information on each specific military university of the country. On the page of each of the universities contains a memo, which indicates:
This year, due to the difficult epidemiological situation, recruitment to higher military educational institutions of the Ministry of Defense of Russia will be carried out in the regions where applicants live, without the arrival of future cadets at the university.