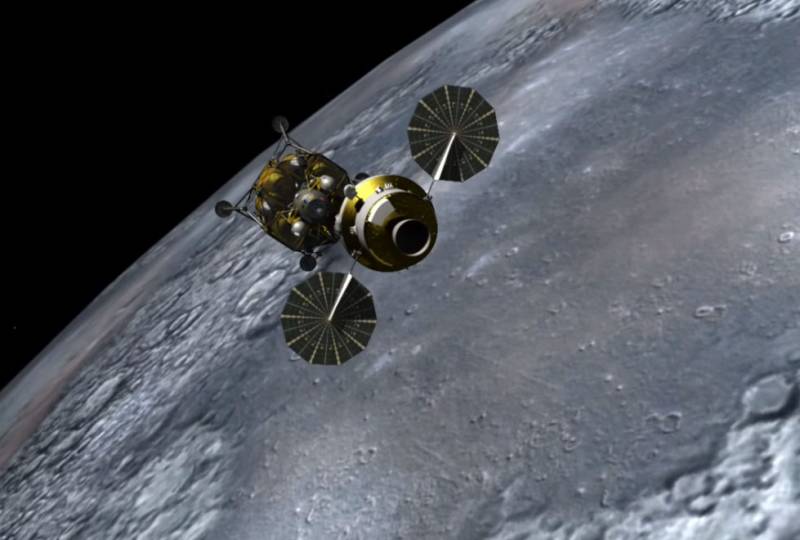 In the West they met with alarm
news
, which testifies to the readiness to implement Russia's space debris mitigation program. Information on the Roscosmos patented device for orbiting garbage collection was distributed today in a number of Russian media.
According to the latest information, we are talking about a special network in the form of a cone, which is located in a sliding frame. The top of this cone is fixed to the profile spacecraft. The network has a coarse-grained structure, which allows you to "pick up" relatively large fragments of the so-called space debris when in a certain orbit. An important aspect is that it is planned to use satellites that can work in an automated mode to work with the "junk" network. Bloggers called this project "string bag for space debris."
Why are these reports alarming in the West?
The fact is that North American experts express concerns about the "dual purpose" of the space network. In particular, it is suspected that if an error occurs during the maneuvering of satellites with a network, spacecraft — for example, NASA satellites or the US military department — may fall into this huge space "net". It is also stated that such a technology "can be used consciously to counter the activities of satellites."
It should be noted that such accusations against Russia often sound. So, relatively recently in the West they said that Russia was going to use a combat laser "to disable satellites of the United States and other NATO countries." They are trying to make the same accusations against the promising Russian air defense system S-500 "Prometheus". Allegedly, its main purpose is to "shoot down satellites".
If you combine all these suspicions and accusations together, it turns out that Russia is going to literally "clean up" outer space from the satellites of Western countries - "to shoot down and immediately collect it into the garbage bag."