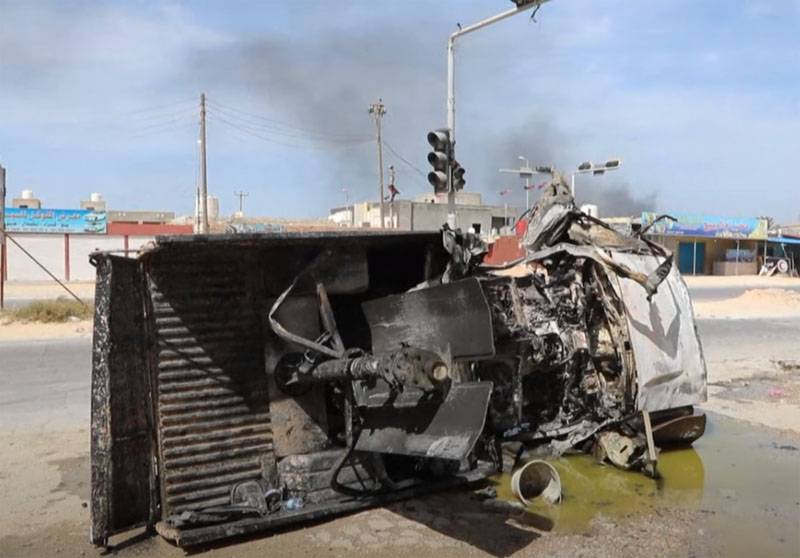 The forces of the so-called Libyan National Accord Government have advanced to the east of the country and set themselves the task of capturing a strategically important settlement - the city of Sirte.
During few hours
aviation
The PNS forces, supported by Turkey, carried out bombing in the area of ​​the Sirte ring road. Ground units of the PNS, the backbone of which are militants deployed from Syrian Idlib, according to their own reports, are already 20 km west of Sirte and are trying to develop their attack with air support.
Armed groups, together with PNS forces, are trying to take possession of Gardabia Airport. In general, the tactics and strategy of the anti-Haftar forces are traced. Military instructors presented a plan according to which airports and airbases, which in the north-western territories of Libya in recent months were controlled by the Libyan National Army, should be the first to come under the control of the PNS. The other day, the PNS, together with pro-Turkish armed groups, recall, captured the airport of the country's capital - Tripoli.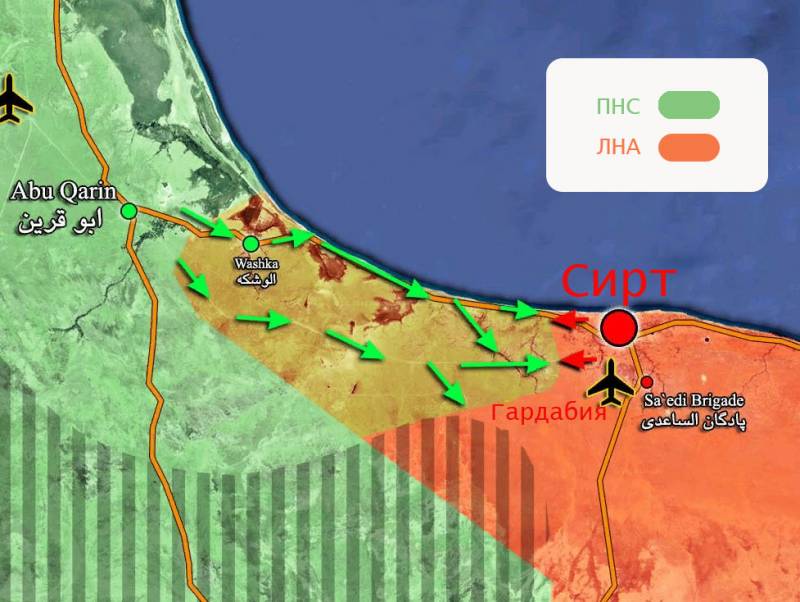 Sirte is the hometown of Muammar Gaddafi. After his death, which, incidentally, also occurred in Sirte, this city acquired special significance. It is widely believed that control over it provides control over most of the country. That is why persistent battles unfold over Sirte.
It is worth noting that the statements by representatives of the PNS about their readiness for the negotiation process with the forces of Marshal Haftar to this day remain only statements. Recall that a few days earlier, the Libyan PNS Foreign Minister visited both Moscow and Ankara