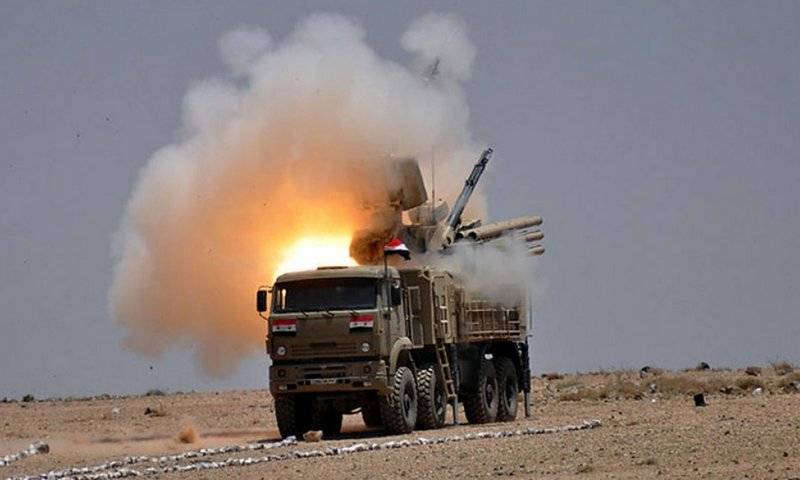 Recently, "more than 20" Russian-made Pantsir-C1 anti-aircraft missile-cannon systems (ZRPK) were destroyed in Syria and Libya. This statement was made by the Ukrainian resource Defense Express, citing its own sources.
It is alleged that in Syria 8 shells were destroyed, and in Libya - 15. i.e. a total of 23 anti-aircraft systems. It is emphasized that most of the Russian systems were destroyed by Turkish drones Bayraktar TB2 and Anka-S. However, the resource writes, it is not exactly known how many complexes were destroyed permanently, and how many can be restored.
The reason for the success of Turkish
weapons
the agency calls the use of drones by the Turks as part of the swarm and the work of Turkish radio monitoring and electronic jamming stations. It is these two components that helped the Turks "suppress" Russian air defense in Syria and Libya.
At the same time, Ukrainian experts argue that all reports of the Syrian and Libyan press about the loss of dozens of Turkish drones in these regions are a lie.
For our part, we note that this is not the first praise by the Ukrainian Defense Express agency of Turkish drones and "trampling the Russian" advertised Pantsir anti-aircraft systems into the mud. ZRPK "Shell-C2" of Russian production. Well, Ukraine could not buy bad drones from Turkey, because the Ukrainian army is armed with all the best.