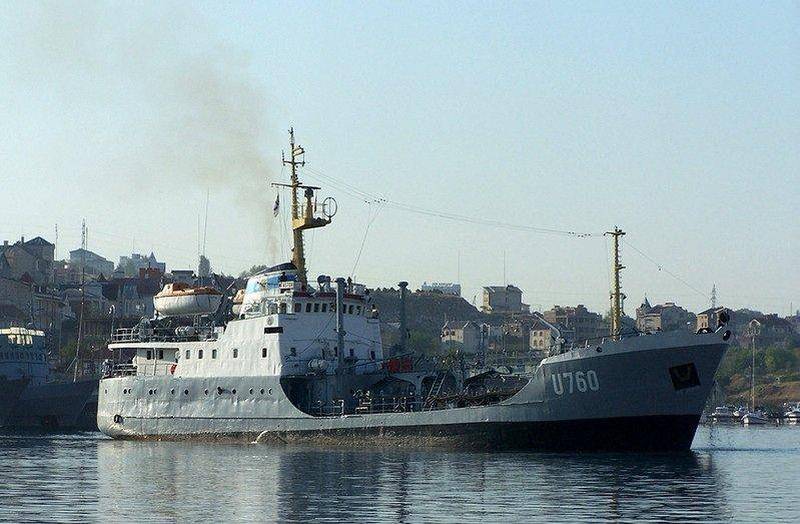 In the Ukrainian port of Ochakov, the former naval tanker of the Ukrainian Navy Fastov (U760) sank. This was reported by the press service of the Navy.
According to the report, the cause of the incident was the depressurization of the hull. The Fastov went aboard and soon sank. Now there is no threat to shipping and environmental safety.
The Small Sea Tanker Fastov (U760) was expelled from the Ukrainian Navy in September 2019 due to unsatisfactory condition and inability to use it for its intended purpose. The order of the Ministry of Defense of Ukraine on the exclusion of the tanker stated that "the restoration was deemed inappropriate." Although in 2015 the Naval Forces of Ukraine bravely reported on the restoration of the technical condition of the tanker and its full readiness for operation. It was even reported about the release of "Fastov" in the sea.
After exclusion from the Ukrainian Navy, the Fastov tanker was towed to the place of future disposal, where preparations for its implementation began. However, the tanker did not wait for disposal and sank.
A joke has already appeared on the Web that on June 5, 2020, the Navy's submarine forces finally received replenishment.