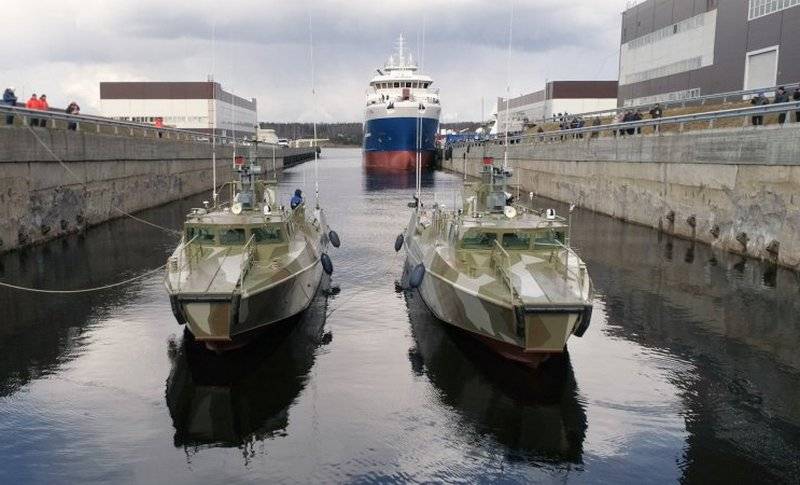 Two of the newest Raptor patrol boats of Project 03160, built at the Pella shipyard in St. Petersburg, were tested. This was reported by the press service of the Ministry of Defense.
As specified in the military department, both boats were launched in April and, after completion of the tests, will be part of the Baltic
fleet
. The crews of the boats were trained accordingly. A boat transfer ceremony is planned for this month.
Recall that the Raptors are designed to patrol the coastal zone in the ice-free navigation period at any time of the day at a distance of up to 100 miles from the base. They can be part of the BDK, UDC with placement on board or in the docking chamber.
The main tasks also include ensuring the security of ships on unprotected raids, intercepting and detaining small targets, delivering troops (up to 20 people) with full weapons, and participating in search and rescue operations.
Boat speed - up to 48 knots (depends on the height of the waves). It is armed with the Uprava-Kord combat module with a heavy machine gun (14,5 mm) and two Pecheneg machine guns of 7,62 mm caliber.
The length of the boat is 16,9 meters, the width is 4,1 meters, the draft is 0,9 meters, and the crew is three people.