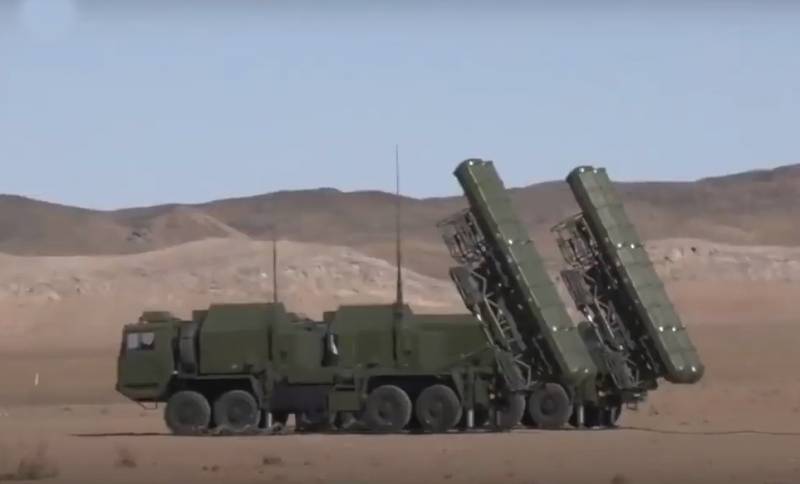 Chinese media have recently focused on criticizing the Russian S-300 and S-400 anti-aircraft missile systems located in Syria, pointing to their inability to provide air defense for the country. According to publications from the Middle Kingdom, they should be replaced by a more "competent" FD-2000 system from China. "Competent", as stated, in terms of detecting and characterizing a target.
The Vietnamese drew attention to these materials appearing in the Chinese press.
news
Portal Soha. According to him, over the past ten years, the PRC has been carrying out phased replacement of air defense systems of Russian origin. The latest creation created as part of this process is the HQ-9B long-range air defense system.
The Chinese constantly boast that the HQ-9 computer-electronic system is superior to the S-300 of Russia
- indicates Soha.
According to the Vietnamese publication, in 2015, about a quarter of Chinese "anti-aircraft guns" were of Russian origin, but now their number is only about 10%. If earlier, at the time of its appearance, HQ-9 was a system significantly inferior to analogues from the Russian Federation, then after 10 years of development and modernization (including through the "export" of technologies from Russia and the USA), it is, according to experts from China has clear advantages.
According to Soha, the HQ-9 radar is clearly copied from the S-300 systems. At the same time, the warhead of the Chinese complex has a lot in common with the American Patriot. FD-2000 is an export version of this complex. Its range is up to 300 km, the radar sees the targets at a similar distance. This station already worked in Syria: Type 120 was captured by rebels in 2013.
According to Chinese media, the S-300 and S-400 showed "complete incompetence" in Syria. In this regard, Damascus needs to pay close attention to the FD-2000. According to the Vietnamese publication, this information campaign, which began at the end of 2019, is taking place against the background of the lack of foreign orders. Despite the fact that Turkey, Egypt and Iraq expressed interest in the FD-2000, contracts with these countries have not been concluded.
Although the HQ-9 has not yet been tested in combat, the Chinese are still trying to promote that their system is superior to the S-300 and S-400 of Russia.
- notes the Vietnamese edition of Soha.