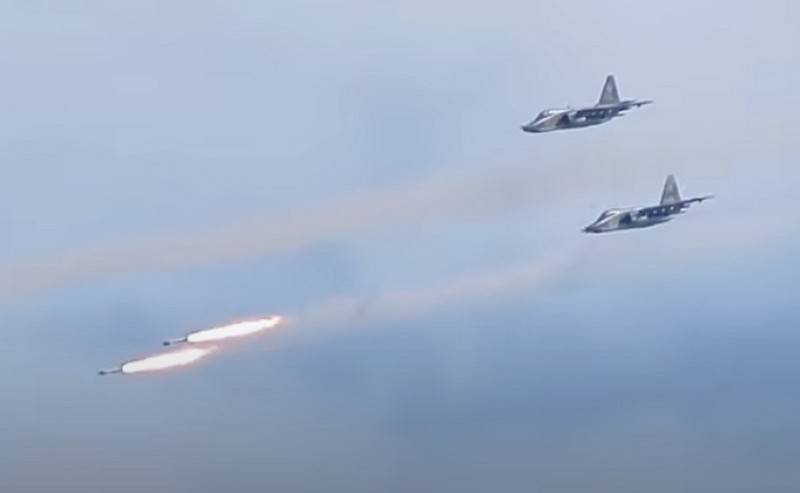 In the future, Russian combat aircraft may receive vertical launchers for missiles, the launch of which will be carried out in mortar shells. The patent for the corresponding invention is published in the database of the Federal Institute of Industrial Property (FIPS).
Mortar launch controlled
aviation
missiles, interceptor missiles and other ammunition from vertical launchers were proposed by specialists from the Fakel Design Bureau named after Grushin and NPP Radar Mms. According to the authors of the invention, this method of firing is safer and allows missiles to be launched even from an aircraft standing on the ground.
The method of vertical air launch of missiles includes the vertical launch of a rocket from a launch container placed on an air carrier
- TASS quotes an extract from the patent.
Launching missiles from a vertical launcher in a mortar or "cold start" assumes that the missile will be ejected from the launcher without turning on the engine, i.e. with the help of some kind of knockout charge. The rocket starts its engines already at a safe distance from the carrier. To compensate for pressure from the oncoming air flow, the authors propose the use of stabilization engines in the bow of the rockets.
Note that the "cold start" is well known and widely used in Russian weapons, for example, to launch ICBMs, in some anti-aircraft missile systems, etc. The inventors opposed their method of launching missiles from the vertical launchers of an aircraft, which the Americans considered unsafe. Developers from the United States offered a "hot" start when the rocket engine turned on even in the launch container.