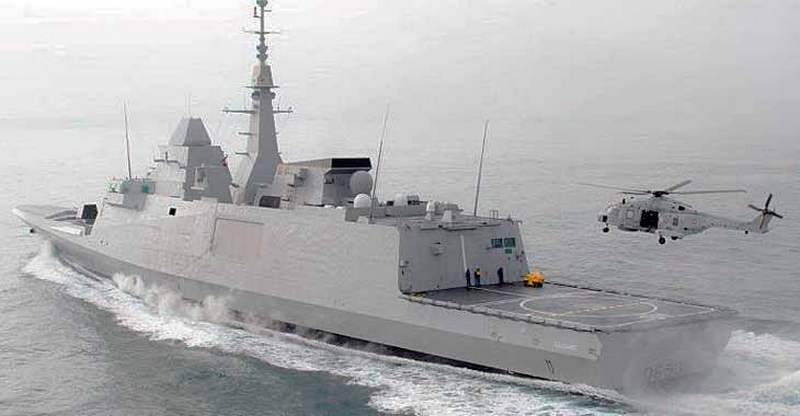 NATO ships have recently become frequent in the Barents Sea. According to the National Center for Defense Management of Russia, on June 5, a multi-purpose frigate of the class FREMM (Frigates European Multi Mission) D 650 Aquitaine (Aquitaine) of the French Navy entered the sea.
According to the report, the French frigate "Aquitaine" entered the Barents Sea on June 5 in the afternoon, where it was immediately taken under surveillance by forces and means of the North
fleet
. Currently, NATO does not comment on the appearance of the Alliance ship near the northern borders of Russia.
The forces and means of the Northern Fleet began to monitor the actions of a frigate with a guided missile
weapons
"Aquitaine" of the French Navy, which entered the Barents Sea on June 5, 2020
- The National Center for Management said in a statement.
Note that in recent times this is the second entry of NATO ships into the Barents Sea. On May 4, 2020, a strike group of NATO ships entered the region, which included three U.S. Navy destroyers and a British frigate. In addition, the group was accompanied by reconnaissance aircraft and a nuclear submarine of the US Navy. The purpose of the call was called "ensuring trade security and demonstrating freedom of navigation in difficult conditions." NATO ships left the Barents Sea on May 8.
The frigate "Aquitaine" (tail number D 650) was delivered by the French Navy in November 2012 and is the lead ship of the FREMM class for the republic's fleet. The mission is to provide air defense and anti-aircraft defense of ship's formation, destroy surface ships and strike at ground targets deep in the enemy's territory.
The frigate is armed with a 76-mm Super Rapid artillery mount, A43 Silver UVP for Aster-15 and -30 missiles, Exoset anti-ship missiles MM40 Block 3 and 324-mm torpedo tubes. An NH-90 type helicopter can be based.