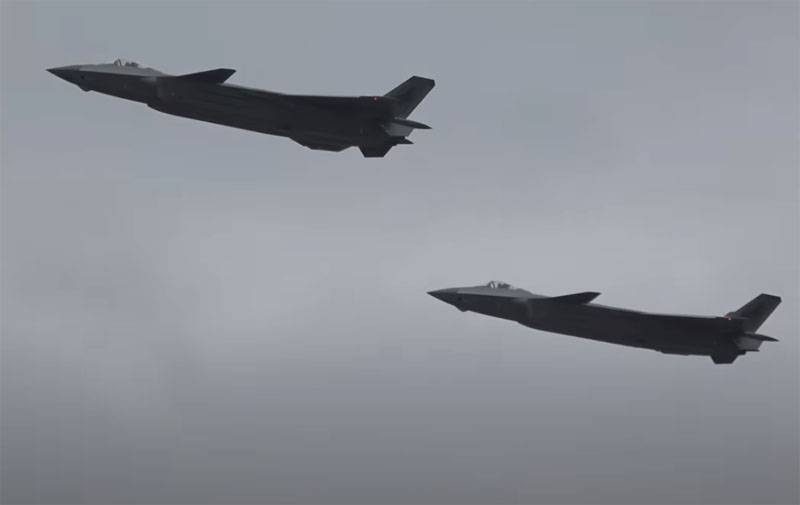 In the Chinese edition of Sina, it is reported that the developers and creators of the new generation J-20 fighter have recently been finalizing the engine nozzle. As it turns out, the aircraft had problems with a controlled thrust vector when flying at supersonic speeds. In other words, the pilots did not have the opportunity to perform truly complex maneuvers.
This explains the fact that even during demonstrations on airplanes that have already entered the arsenal of the PLA Air Force, Chinese pilots showed aerobatics, which did not cause frank delight. These figures, to put it mildly, are not quite characteristic of what is today designated as a new generation fighter. In China, they tried to claim that the whole problem was "in Russian engines". However, when they began to equip the J-20 with their own power plants, the problem did not disappear.
Now, as claimed, the controllability of the aircraft in the super-maneuverability mode has become much better. At the same time, they are talking about the appearance of a modernized version of the new generation Chinese fighter. This is the J-20A, which differs from the basic version of the J-20 engine WS-15 with a design change nozzle.
The WS-15 is a turbojet aircraft engine that claims to provide a thrust of 14,5 tons at a turbine temperature of 1,4 thousand degrees Celsius.
Earlier it was reported that the engines manufactured for fighters in China have a problem consisting in a sharp decrease in thrust when the turbine exits to operating (temperature) parameters. The problem, as Chinese experts now claim, has been resolved through the "use of new alloys." What specific alloys are in question have not yet been reported.