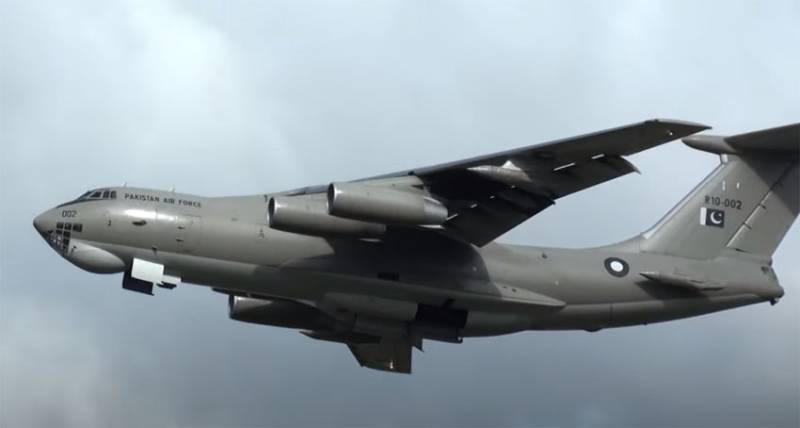 Ukrainian and Pakistani media reported that the state-owned company Ukrspetsexport won a tender for the repair of a Pakistani Air Force Il-78 refueling aircraft. The total amount that Pakistan intends to pay to a Ukrainian company for the repair of an air tanker is about $ 30 million.
The amount is very large for repair work. That is why some Pakistani experts believe that the Ukrainian side was chosen to implement the tender because of the "significant corruption component."
According to the latest information, the repair will be carried out by specialists of NARZ - Nikolaev Aircraft Repair Plant, which is part of the state company Ukrspetsexport.
It is added that the Ukrainian company also intends to get the opportunity to repair two more Pakistani
aviation
refuellers. In Islamabad, they say that the possible signing of a contract for this repair will depend on how the first contract is fulfilled by the Ukrainian side.
The signing of the contract took place after the visit to Pakistan by the commander of the Ukrainian Air Force, General Sergey Drozdov. This visit was made by Mr. Drozdov in March of this year.
Today, Il-78 aircraft are part of the aviation of a number of countries. As of 2016, there were 4 such tankers in the Pakistani Air Force. In addition to the Russian Federation and Pakistan, the Il-78 is used in India, China, and Algeria. At one time, the United States of America decided to buy such aircraft from Ukraine.