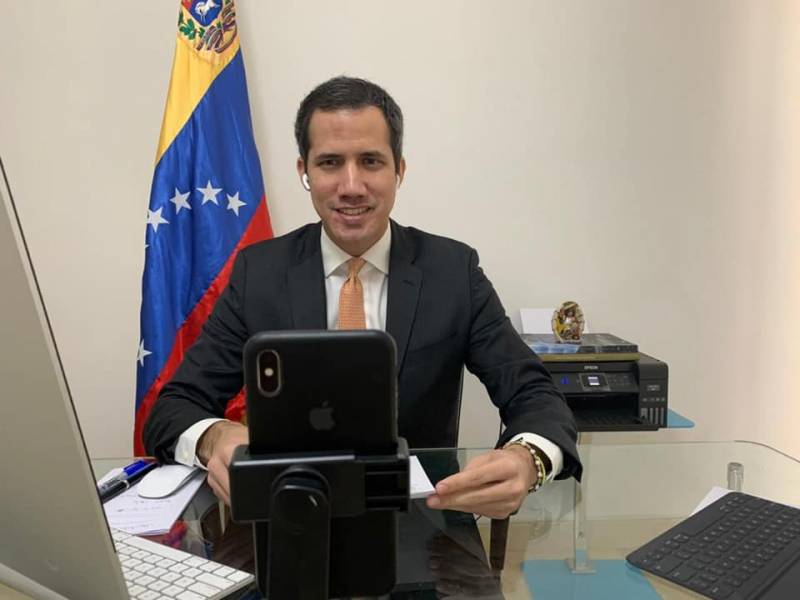 Former Venezuelan parliament speaker Juan Guaido, who has proclaimed himself the interim head of state, is hiding from justice at the French embassy. The Foreign Ministry of the Bolivarian Republic requires the French authorities to extradite him.
This was stated in an interview with Radio Union by the Minister of Foreign Affairs of Venezuela Jorge Arreasa.
The Foreign Minister accuses Juan Guaido of directly participating in Operation Gideon. We are talking about the foreign invasion of Colombian mercenaries from the sea into the territory of Venezuela, whose purpose was the assassination of President Nicolas Maduro. The militants tried to break into the country on high-speed boats.
In addition to Guaido, European diplomats are hiding another organizer of an anti-government plot. Arreasa claims that the initiator of Operation Gideon, Leopoldo Lopez, is hiding in the Spanish embassy. From the territory of the foreign diplomatic mission, he continues his subversive activities.
Venezuelan Foreign Minister called on his European diplomatic colleagues to respect international law and extradite criminals:
We hope that these governments will act properly, in compliance with the laws of the host state, in this case Venezuela.
Meanwhile, Guaido himself continues to fight the "dictatorship of Nicolas Maduro" through Facebook. He said that if he were at the head of state, the country would be "provided with its own, and not Iranian, cheap fuel." In fact, US sanctions against the oil sector of Venezuela were introduced so that those like Guaido would have a chance of new incitement to the protest movement.