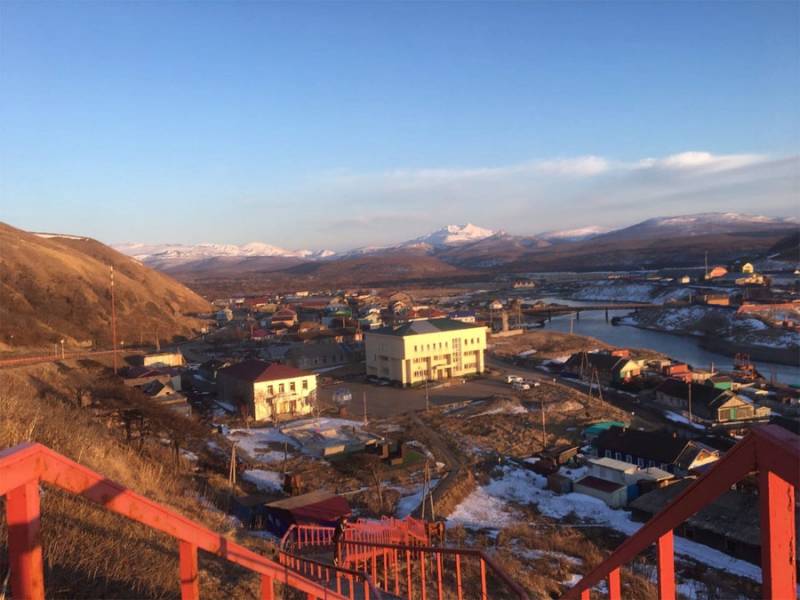 The network is actively discussing an article by a Japanese journalist on the Wedge Infinity resource dedicated to the Kuril Islands. The journalist, who is also a political scientist, Yukio Kashiyama criticized the "excessively soft" position of the official authorities of Japan regarding the South Kuril Islands, called the "northern territories" in Japan.
According to Kashiyama, official Tokyo, in a version of the so-called Blue Book (diplomatic strategy of the state) published last month, did not indicate which islands of the Kuril ridge "extend Japanese sovereignty".
Recall that in the Blue Book, the Japanese Foreign Ministry again returned to the wording of "Japanese sovereignty over the northern territories."
According to Kashiyama, "it is necessary to demand" the return of not two, but four islands - Iturup, Kunashir, Shikotan and Habomai.
Kashiyama said that he considers the talk of "the possible return of the two islands" to be "erroneous."
Japanese political scientist:
If you show weakness on this issue, then other countries to which Japan also has territorial issues will think that Japan is ready to abandon its lands.
The case in point is South Korea and China.
Meanwhile, the publication caused a mixed reaction in Japan itself. Readers of the media noted that if publications of this nature appear in the press on behalf of major political scientists, this will lead to damage in Japanese-Russian relations.
Recall that they intend to amend the Constitution of the Russian Federation to ban the alienation of territories (water areas). In this regard, the question arises, why under the current legislation it is "impossible" to consider the question of the prohibition of this kind of alienation? ..