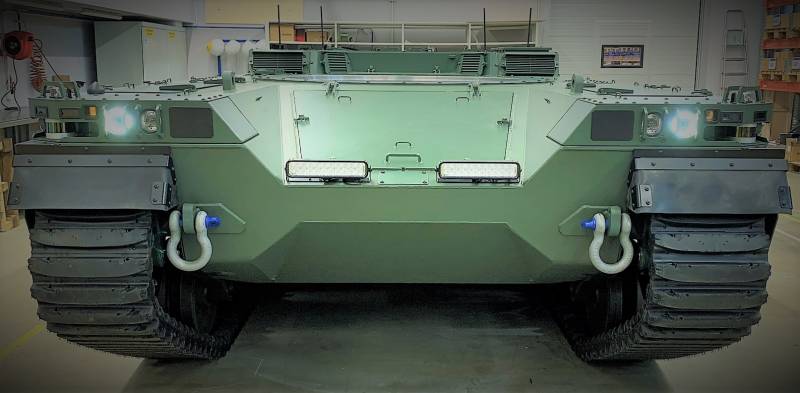 A few days ago, the Estonian company Milrem Robotics introduced the concept of the promising unmanned universal platform Type-X. We are talking about a heavy crawler robotic platform, which is positioned as the basis not only for infantry fighting vehicles (BMPs), but also for a missile-cannon complex, mobile radar, short-range MANPADS, vehicles for transporting goods, military engineering vehicles, and even for self-propelled mortars.
"Military Review" reported on the presentation of the development of the Estonian company in one of its
May 29
.
At the moment, a tracked chassis is presented in hardware, apparently, in a single copy. Representatives of Milrem Robotics believe that their development will interest potential customers, and they will begin to conclude contracts for the purchase of various types of military equipment based on Type-X.
At the same time, the network discusses not so much the photos of the chassis created by an Estonian company, but the drawings published on the manufacturer's official website. The drawings are really interesting. They demonstrate how the Estonian company sees the future use of its unmanned platform.
The picture from the Type-X-based tracked infantry fighting vehicle shows the Middle East landscape - palm trees and ruins, against which the infantry fighting vehicle in the graph shows the sector of target destruction.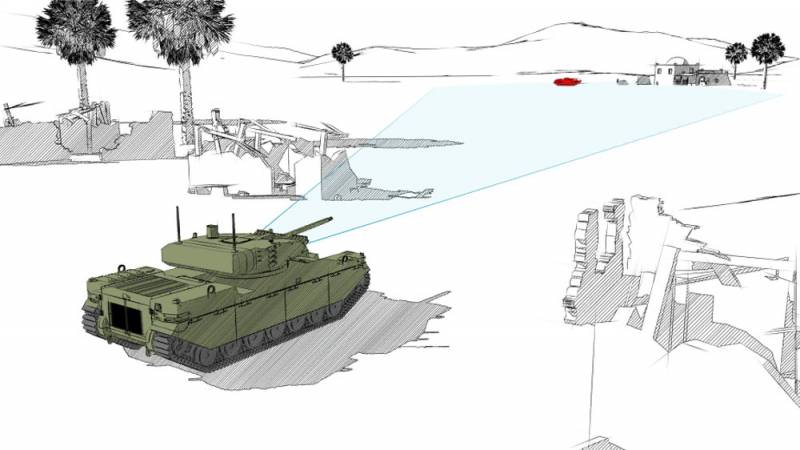 Image by Milrem Robotics
In another figure, the approach of a pair of infantry fighting vehicles to an enemy stronghold with its subsequent attack is demonstrated.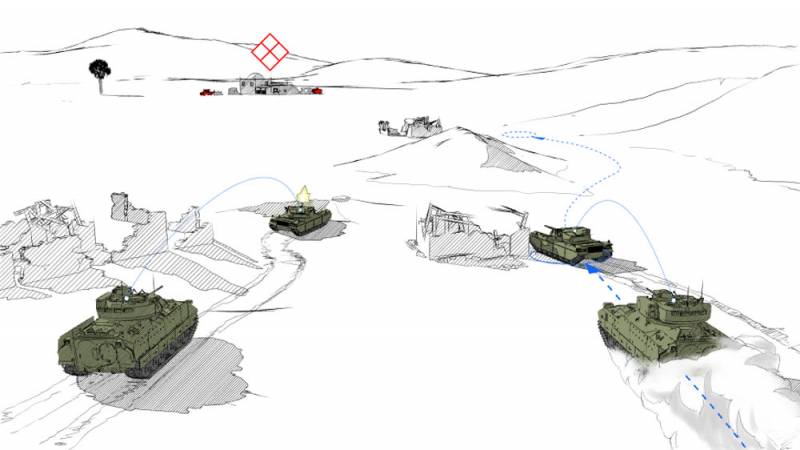 Image by Milrem Robotics
Other graphic works show the integrated use of Type-X-based unmanned vehicles, including a self-propelled mortar for use in battle both in open areas ("head-to-head") and in urban areas. At the same time, the figure shows the adjustment of the actions of such a robotic unit using an unmanned aerial vehicle, as well as infantry support.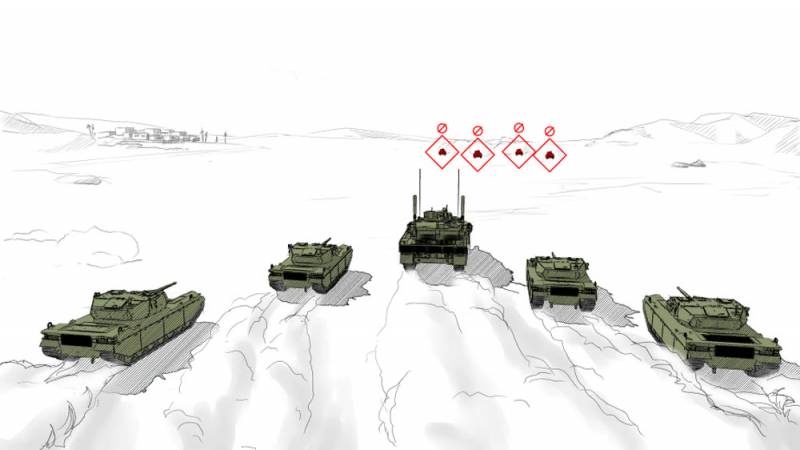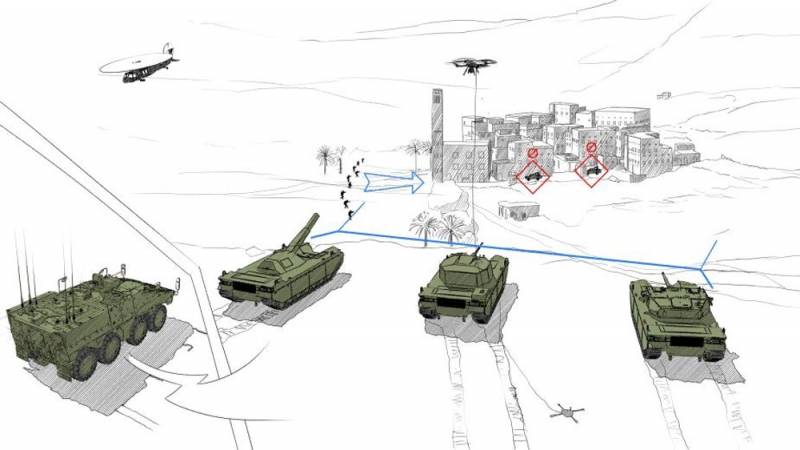 Images from Milrem Robotics
Experts note that the use of unmanned armored vehicles for fighting in the city has great prospects. However, there are important problems. If the enemy uses a radio-electronic suppression system against the same UAV or simply drops a drone, then all this Estonian robotic armada will be left without its electronic eyes.
Accordingly, when trying to enter city blocks, unmanned vehicles become excellent targets, for example, for grenade launchers or ATGM calculations. There remains the option not to enter the city, but to provide remote fire support to the infantry units that entered there. But without adjusting for such complex actions, the infantry may well run into friendly fire. Moreover, no one guarantees the mentioned "armada" that it will not turn into a target for anti-tank systems, being on the territory adjacent to the urban development.
In any case, the development is interesting, but so far its main potential remains "in pencil", it is obviously premature to talk about high potential in the arms market.