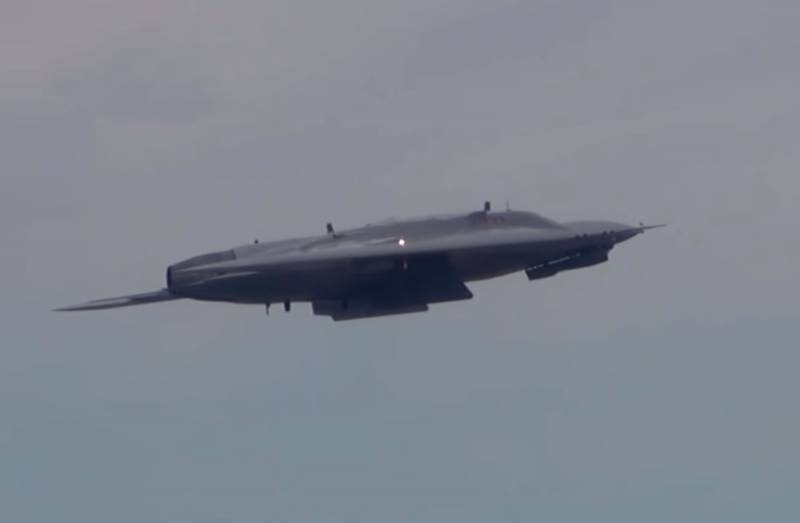 In Russia, tests of the first prototype of the Hunter heavy attack drone, created under the S-70 program, continue. The other day, as already reported in one of the
news
materials "Voennoye Obozreniye", the drone was insured for about 1,3 billion rubles. Earlier in open sources there was information that the UAV "Okhotnik" is currently estimated at about 1,5-1,6 billion rubles. We can say that the price of the "Hunter" slightly corrected downward.
The designated price of 1,3 billion rubles suggests that the program itself is being implemented with highly optimized funding. If it is possible to create a heavy strike drone capable of effectively solving combat missions, then this will be a huge success for the Russian aircraft industry. "Hunter" will receive clear competitive advantages in the world market if they intend to define it, including as a drone with export potential.
The price parameters of the "Hunter" alarm competitors. As noted: Russia was able to create a prototype of a heavy strike UAV, quite successfully undergoing flight tests, for only $ 19 million (at the current rate). By the standards of the United States, these are mere pennies. Alertness is that Russia uses far less financial resources to create modern military equipment. And this is to the question of the effectiveness of investments.
Final costs may well increase due to the willingness to implement several important components, including new versions of engines and a flat nozzle. But in any case, these are not the amounts that are used, roughly speaking, to swell into such developments overseas.
What do they ultimately expect from The Hunter?
This is the ability to solve the tasks of destroying enemy ground forces, assets and infrastructure. The Russian UAV has a practical ceiling of 18 thousand meters, which makes it inaccessible, for example, for MANPADS. The most important task that is already being set for a heavy shock drone is interaction with fifth-generation fighters. It was paired with the Su-57 prototype of the "Hunter" has already managed to make a flight.
Ultimately, the Hunter UAV can combine shock and target designation functions. For fifth-generation Russian fighters, which are expected to be in service with the Russian Air Force until the end of 2020, this will be an opportunity to act without entering the enemy's air defense zone. It is also important for solving a combat mission, and for preserving the combat vehicle itself with the crew.