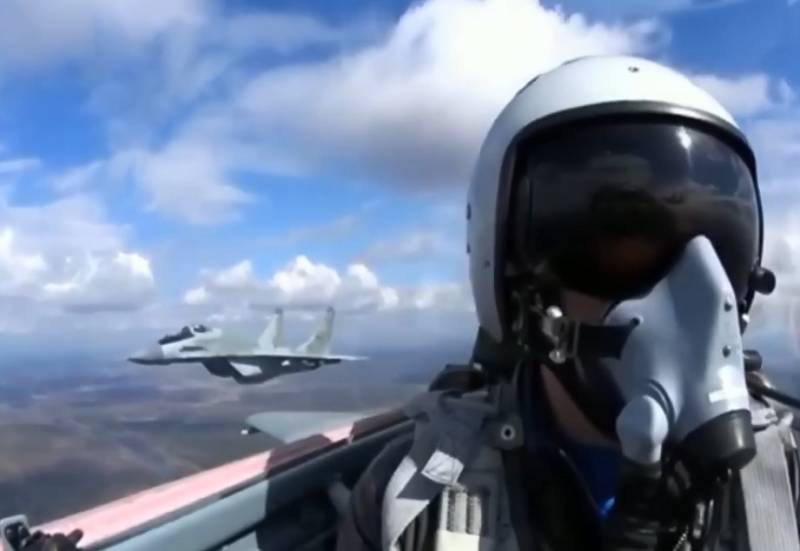 The Syrian military received a second batch of upgraded MiG-29 fighters. The exact number of aircraft received is not known.
This was announced yesterday by the Embassy of the Russian Federation in Damascus on its Twitter page.
The aircraft were received as part of military-technical cooperation between Russia and the Syrian Arab Republic. The diplomatic mission notes that the Syrian pilots have already begun to master the received equipment:
The Syrians are already starting to carry out missions on these aircraft.
Actually, for them it was not difficult, because by the beginning of the civil war, government troops already had dozens of such military vehicles. They were supplied to the Syrians by the Soviet Union since the mid-80s of the last century.
The supply of Russian fighters to Syria on May 30 was reported by the local news agency SANA. The solemn ceremony of transferring the aircraft to the Syrian pilots took place at the Khmeimim airbase, after which the MiG-29 was transferred to the air forces of the SAR. And already on June 1, local pilots were supposed to begin combat missions in the sky over Syria on new fighters.
To date, the Armed Forces of the Russian Federation have two military bases in Syria:
aviation
in Hmeimim and the naval in Tartus.
Recall that earlier in the African military command the United States accused Russia of putting its MiG-29s at the air base in Syria, it "repainted" them and allegedly sent to Al-Dzhufra (Libya).