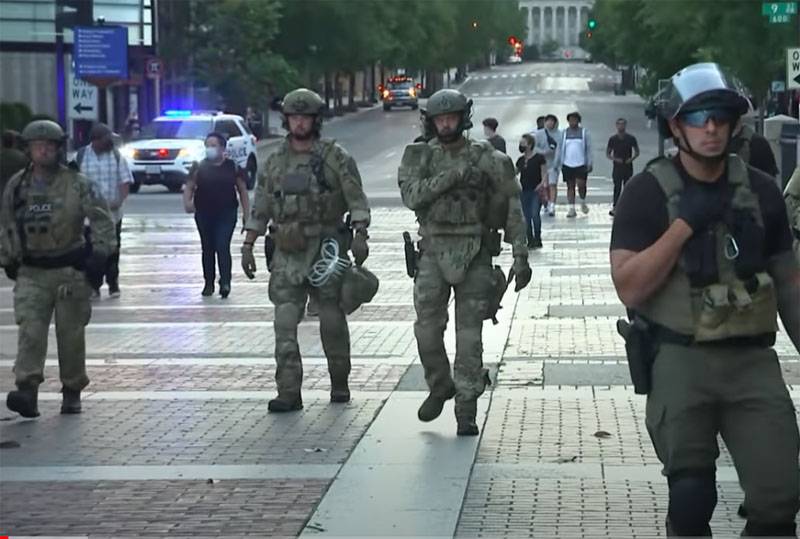 The theme of the past few days is mass protests in the United States. Many experts have already noted statements that this is the "African American Maidan", "American Color Revolution." Does this relate to reality?
It should be noted the main feature of American events. It is connected with the fact that one of the political parties is very active in encouraging the protesters. Not all and not frankly, but still. The Democratic Party, which did not succeed in impeachment, is now preparing to take revenge from Trump in the upcoming elections.
It's just right to recall the joke that has been walking around the world for a year: "There can be no revolution in the USA, since there is no American embassy in this country."
In fact, the American protest looks like controlled by certain financial and political circles. All this righteous, at first glance, the anger of the people is taken away to the right for those who decided to use it, the channel is the channel of the struggle for the presidency.
On the Day channel, thoughts are presented about the events of the United States, about the American riot from a citizen of the United States - Professor Anatoly Klyosov, who clearly took the side of the American police. The professor wonders how it all began, if the black-skinned black Floyd who was killed by the policeman was "harmless." Klyosov claims that Floyd was aggressive, attacking policemen, even after he was sent to a police car. A clip about what was happening in Minneapolis and what it all resulted in: