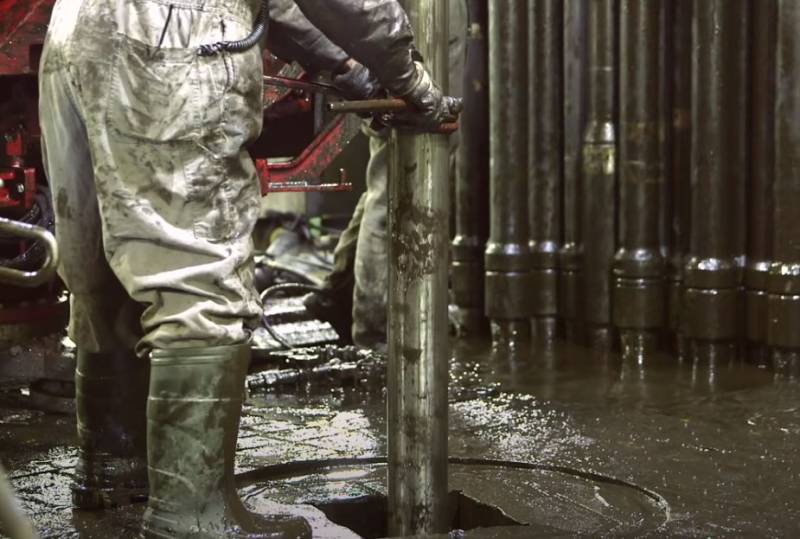 After testing the $ 40 mark, oil prices fell again. The fall is still small. Currently, a barrel of Brent crude is trading in the range of $ 39-39,3.
According to the head of the research department of the National Bank of Australia Lahlan Shaw, the adjustment of oil prices in the direction of their next decline is associated with the "position of Russia and Saudi Arabia." The expert says that so far it has not been possible to set up a mechanism that would clearly regulate the rules for reducing oil production. According to L. Shaw, if such a setup fails to be implemented in the near future, the reduction in oil production will continue at best until the end of June, after which countries can again begin to increase oil production.
It is noted that the supply of crude oil may increase in volume already in July. That is why the markets are reacting with a new (albeit small) reduction in oil prices.
Against this backdrop, reports from the United States are coming that as soon as the price of oil reached the mark of $ 40 per barrel, several dozen companies returned to the shale production process.
In particular, EOG Resources announced the increase in oil production, saying that the forecasts for the second half of 2020 are favorable.
Large Parsley Energy returned to the oil production process, having closed 400 (!) Of its wells since March of this year.
If the shales do not resume their production, this will cast doubt on the very possibility of paying off loans.
At the same time, US shale companies, in fact, ignore questions about how their new increase in oil production fits into the US obligations assumed under the OPEC + deal. Recall that Washington for the first time in
stories
stated his readiness to reduce oil production "together with other producing countries".
Although it is well known that Washington is taking its international steps solely in its own interests, which means that as it entered into the OPEC + deal, it can also withdraw from it at any time. At the same time, anyone can be identified as the main culprit: Russia, Iran, Saudi Arabia.