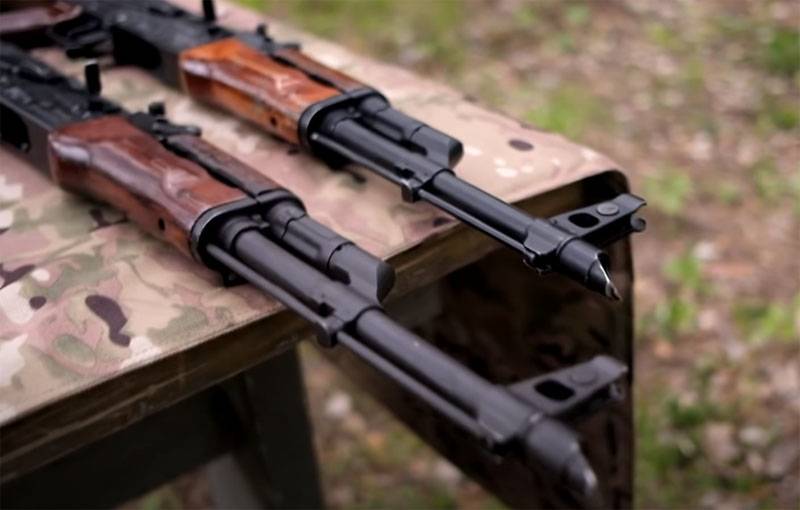 Pictured is AKM
The Chinese press has been preoccupied with the fact that China does not have its own shooting brand. If proven options for small arms
weapons
If there are a number of major world powers, including Russia, the USA, Germany, then China still needs to decide what it can boast of in this regard.
This thesis is put forward by the author on the pages of the publication Sohu.
From the material:
The United States has an M24 sniper rifle, Germany had the Mauser 1930k back in the 98s, the Russians had an AK-47 Kalashnikov assault rifle from the Soviet era. What about us? Moreover, the picture is developing in the direction of a multipolar world.
The author notes that the popularity of foreign small arms in the world is very high. The material indicates that since the start of production "more than 100 million Kalashnikov assault rifles have been produced", "Russia is actively working in major markets."
From the material:
This machine is very famous, it has combat effectiveness, is widely used in a variety of conflicts. It is relatively lightweight, unpretentious in use, stable in all conditions - in heat and cold.
However, the Chinese author would not be a Chinese author if he could not "discover" the success of Chinese gunsmiths.
According to him, "the creation of a Type 81 assault rifle was a good result for China." And the author is clearly not embarrassed by the fact that Type 81 was not created on its own base, but on the basis of SCS. Moreover, the author is not particularly embarrassed by the fact that over the 37 years since the Type 81 was adopted for service, these weapons have never become known and in demand, except for the demand for a few very limited quantities purchased by Sri Lanka, Algeria, Nepal and some other countries.