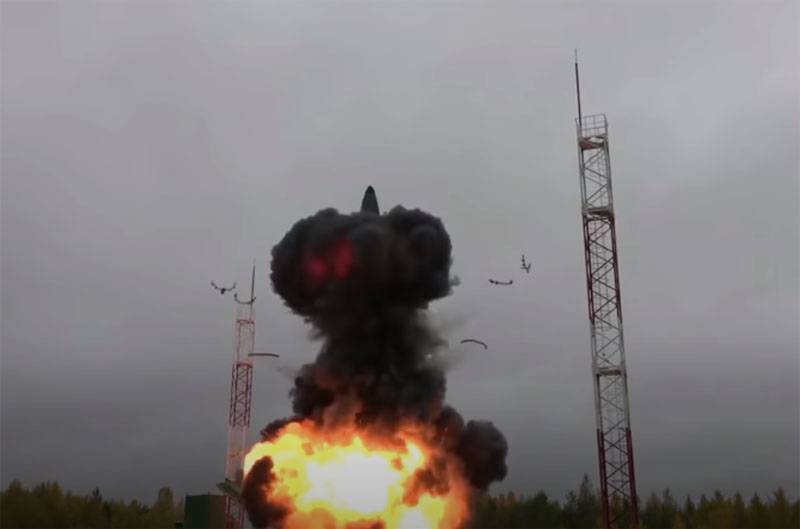 The system of treaties between the USA and Russia, which has evolved over decades, is of great importance. And today, the Trump administration is destroying the current equilibrium, breaking one treaty after another. What will happen with a complete abandonment of control over nuclear weapons?
Fred Veer discusses this topic in an article published in the American newspaper CSM.
If the current trend continues, very soon the world will come to a situation where there will not be a single instrument of international control over nuclear weapons. This is very similar to the situation that developed in the 60s of the last century. Then the world approached the abyss, and only a miracle saved our planet from complete destruction.
Actually, after the United States withdrew from the Open Skies Treaty, only START-3 remained valid, which expires in February 2021. And it is unlikely that it will be possible to extend, at least in its current form.
In such a situation, only the position of Russia, which constantly expresses readiness for negotiations with the United States on the control and reduction of armaments, especially nuclear ones, can remain optimistic.
Andrei Kortunov, head of the Russian Council on Foreign Affairs at the Russian Ministry of Foreign Affairs, believes that the international security mechanism that has been tested for decades is being destroyed today, and no one is offering it in return.
But there will inevitably come a moment when Russia, the United States and other influential states will have to create a new mechanism that will ensure reliable arms control, taking into account modern realities.
The American press notes that if strategic offensive arms cease to exist, this could lead to uncontrolled accumulation of nuclear warheads with unpredictable consequences.
Against this background, US President Donald Trump said he "intends to sign a nuclear pact with Russia." According to the American president, "it is important to consider all the nuances."