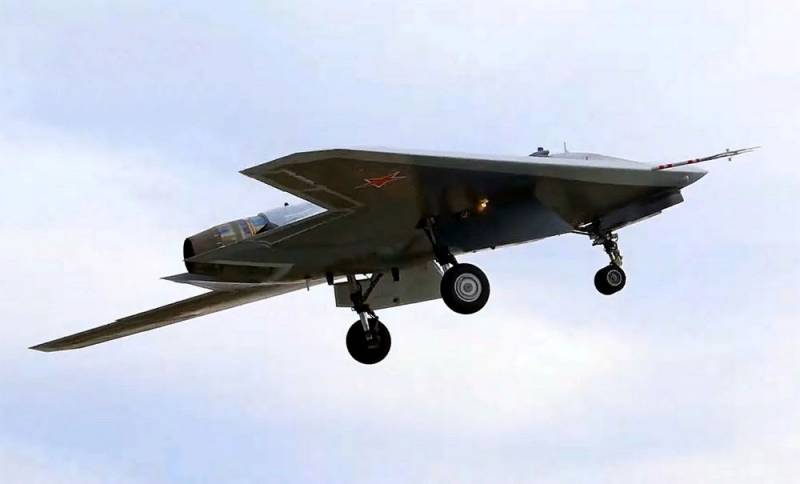 The Russian heavy strike UAV "Okhotnik" (S-70) will be insured. This prototype exists so far in a single copy.
An application for a drone insurance service appeared on the government services website. The amount of insurance is almost 1,3 billion rubles.
The customer who placed the application was Sukhoi, which is a structural unit of the United Aircraft Corporation.
The draft agreement noted that the insured event would be death, missing or damage to the device. The validity of the insurance will be seven months from the date of conclusion of the contract. Upon the occurrence of an insured event, the customer receives 1278 million rubles. Why exactly such an amount appears in a potential contract is not reported.
The document stipulates that during the term of the contract the drone will be used exclusively on Russian territory. It is assumed that he can perform demonstration, test, familiarization and training flights. In addition, it is allowed to carry out engine development, taxiing of the UAV and investigate the operation of its ground-based systems.
The drone manufacturer accepts applications from insurers until June 15. The initial cost of the service will be 83 million rubles.