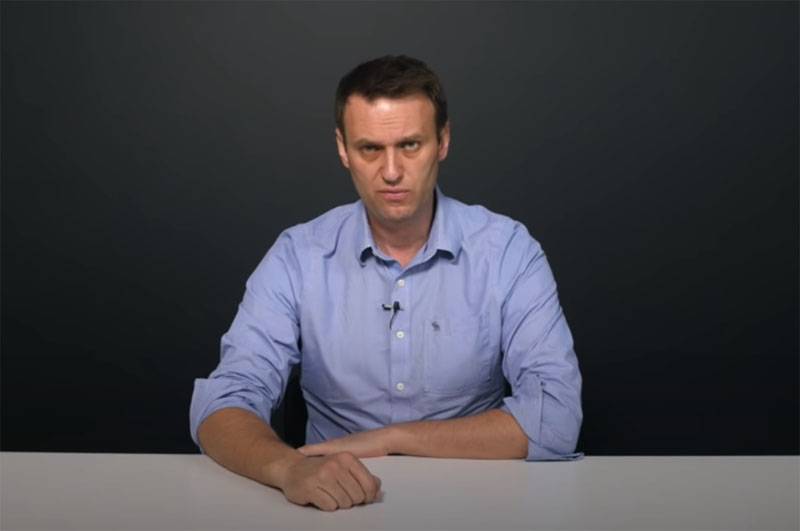 An appeal was sent to the Moscow City Prosecutor's Office and the Investigative Committee of the Russian Federation on behalf of Ilya Remeslo, a member of the OPR (Public Chamber of Russia). The person applying to the control and supervisory and investigative bodies asks to bring to justice (not least administrative) Alexey Navalny and "check whether his actions contain a corpus delicti."
The Craft filed such an appeal after watching a video published in social networks affiliated with Navalny. The video dated June 2 shows the video broadcast on RT, where different people, including a war veteran, are involved in presenting opinions on amendments to the Constitution. All participants in the video express their support for the changes. In Navalny's commentary on the video, they are all called "lackeys."
From the post of Navalny:
Oh, here they are, darlings. I must admit that while the team of corrupt lackeys looks rather weak. Look at them: this is the shame of the country. People without a conscience.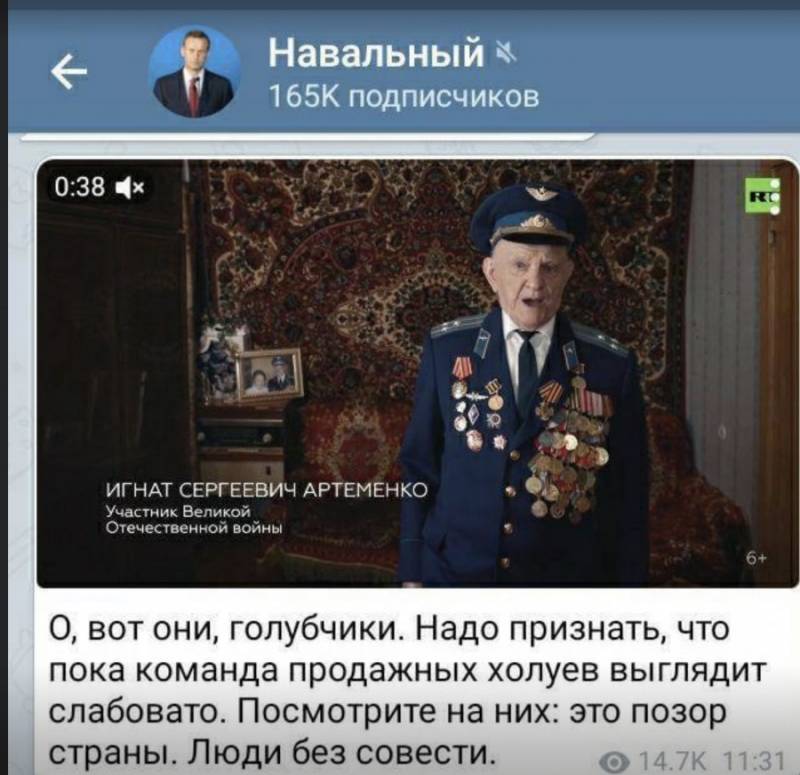 Each Russian has the right to relate to the introduction of the proposed amendments to the Constitution, to the real goals of these amendments, as he pleases. But when war veterans are ranked among those whom in the generalized version have been called "the shame of the country", then this is at least vile.
Ilya Craft points out in his address:
At 38 seconds of the video, Ignat Sergeyevich Artemenko, a participant in the Great Patriotic War, was captured. Thus, Navalny A.A., naming the veteran of the Second World War Artemenko I.S. "venal lackey", committed an offense, the liability for which is provided for in Article. 5.61 Administrative Code of the Russian Federation.
The same Craft points to Navalny's activists who attacked the site of the Immortal Regiment, claiming that criminal cases were instituted on these facts. The craft suggests checking Navalny and his supporters "for involvement in the rehabilitation of Nazism."
It is worth noting here that earlier Alexei Navalny, often substituting his own supporters, usually skillfully "came out of the water dry." Most often, if the punishment was, then it is a few days in custody.
It should be noted that the initiative of Ilya Remeslo itself has received a variety of ratings from Internet users.