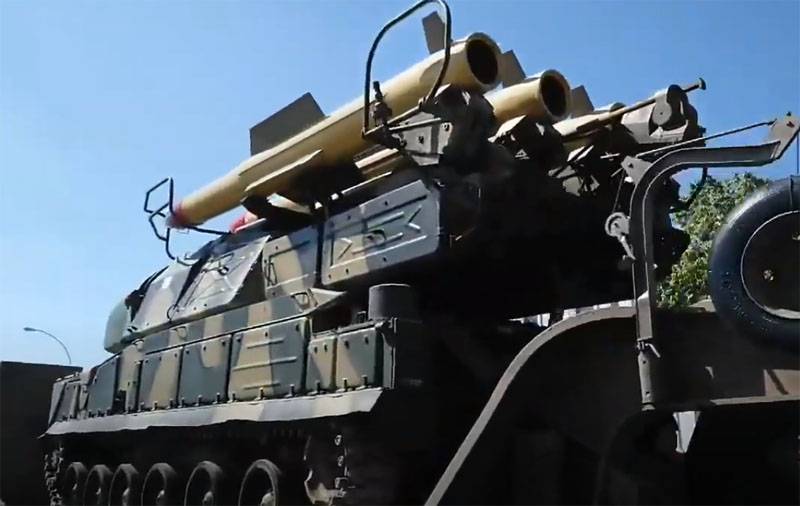 Al-Jufrah's Libyan National Army (LNA) airbase is currently being strengthened by Russian-made Buk systems, which were previously brought into a war-torn country.
The Buk medium-range anti-aircraft missile systems (M1-2 or M2) are being transferred to the Al-Jufra air base to protect it from air strikes by Turkish F-16 fighters! There are still based several systems "Shell-C1E" of the UAE army
- said military expert Babak Tagway on Tuesday.
According to the publication Defenseworld.net, it is not yet clear who sent the Buk systems to the Libyan air base. According to him, last week the Pentagon accused Russia of sending at least 14 fighters (MiG-29, Su-35) to Libya to help PMCs.
Against this background, Turkey, supporting opponents of the LNA, sent a C-16 Hercules transport aircraft, accompanied by F-130 fighters, transporting mercenaries to fight the forces of Khalifa Haftar.
Apparently, the experience of the combat use of the short-range shell "Shell" in Libya demonstrated the need to operate the complex together with more long-range products. Without them, the chance of hitting the system increases significantly. The "shell" of the "Shell" will become the "Buk", at least within the framework of the objective air defense.