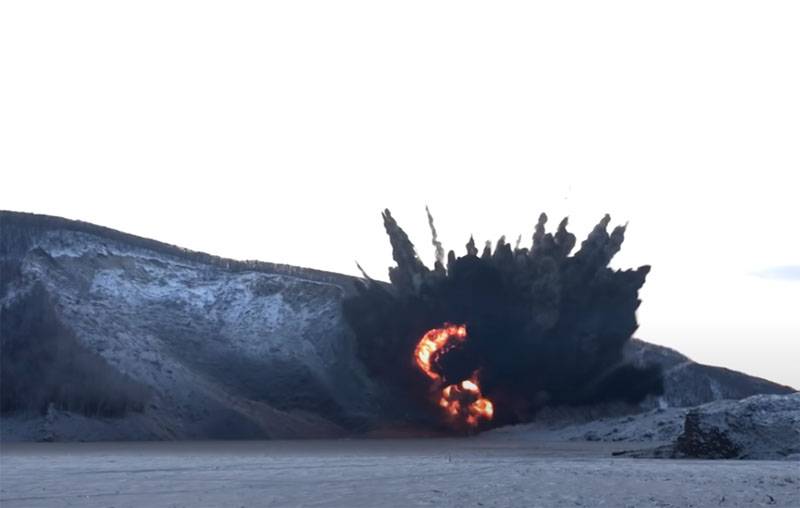 The spectacular part of military maneuvers is explosions. These can be explosions from shells fired from tank or artillery shells, explosions from aircraft bombs and missiles. Also, we can talk about explosions that are arranged by military personnel of engineering troops. For what purposes do such "engineering" explosions serve?
In fact, they may not be directly related either to military exercises or to military operations. But life and security in entire regions depend without exaggeration.
One of the directions of the so-called "engineering" explosions is the liberation of the river channel from ice jam. Such congestion can cause a powerful flood or danger to the operation of hydroelectric power plants.
Tens of tons of TNT free the river from ice captivity.
Engineer troops can carry out "non-lethal" explosions to clear areas that were previously occupied by non-operational buildings and structures. As an example of precisely such explosions, the "Military Reception" on the "Zvezda" TV channel cited the demolition of earthquake-resistant buildings of a military camp in the Kuril Islands. It is quite obvious that to cope with an earthquake-resistant concrete structure, and even so that this blasting is generally safe for those who carry it out, is not at all easy.
The issue of "Military Acceptance" "Tsar Explosions of the Engineering Troops" describes various types of explosive works: