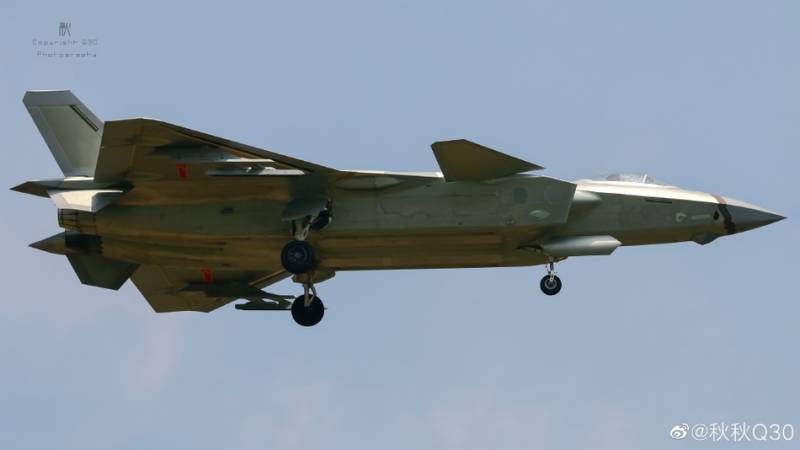 In the Chinese segment of the Internet published noteworthy pictures with the flight operations on fighters of the new generation J-20. The photographs depict the combat aircraft put into service by the PLA Air Force, under whose wings you can see the pylons. They are designated as PF15.
Chinese experts claim that these pylons were equipped with missiles that were used to hit targets at a landfill.
It is important to note here that just a few days ago, China received information about testing J-20 fighters with outboard fuel tanks when it was possible to maneuver and increase the radius of combat use.
In this regard, a dispute arose around a new photo. So, it is suggested that the new pylons also do not mean that the J-20 tested air-to-surface missiles and
aviation
bombs, and about testing flight modes with additional fuel tanks on an external sling.
Photo: Sina.com.cn
It is noted that in any case, testing of the "additional features" of the J-20 fighter is in progress. It is entirely possible that the PLA Air Force is not particularly comfortable with both the range of combat use of these fighters and the amount of weapons that they can carry in the internal compartments.