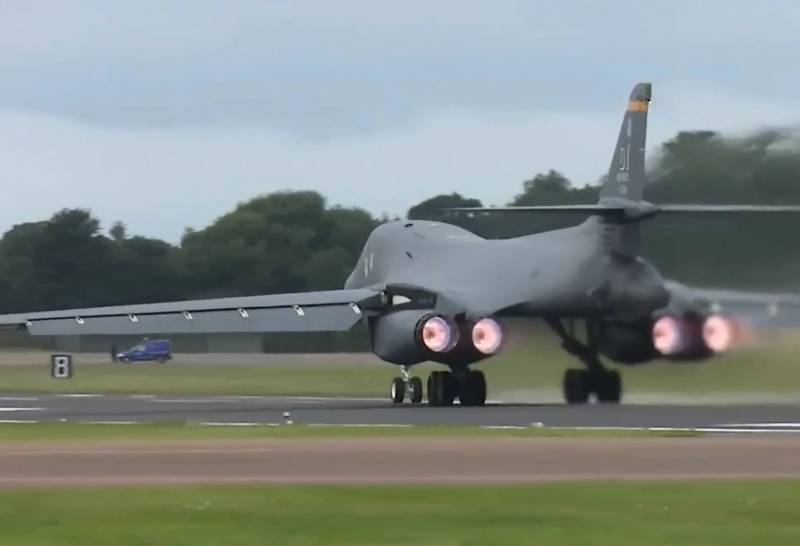 By sending strategic B-1B bombers to the borders of Russian airspace, America plays with fire. But in response, the Russian military did not send their fighters to intercept, nor did they activate the S-400 air defense system.
The Chinese edition of Zhangguo Jungwang discusses this topic.
According to journalists from China, the provocative flights of the American
aviation
near Russian borders, not only attracted attention around the world, but also threaten security in the regions where this is happening.
Very often, American B-1B long-range bombers take part in NATO exercises in Europe, mainly in the Baltic Sea region, near Russian borders. The US military emphasizes the importance and necessity of these activities. In this regard, the commander of the US Air Force in Europe, Jeffrey Harrigan made the following statement:
The joint exercises of long-range bombers strengthened our relations with the European allies and demonstrated the ability of the US armed forces to reach anywhere in the world.
High activity is shown by American bombers in the Far East. For example, such an aircraft proceeded over the waters of the Sea of ​​Okhotsk as part of a 24-hour non-stop training flight on May 21.
Chinese journalists are surprised at the lack of response from the Russian side. They believe that Russia should react harder. But it is likely that the provocation of the air defense forces of the Russian Federation is one of the goals of the US military. Perhaps in this way they obtain information on air defense systems at various parts of the border of the Russian Federation.