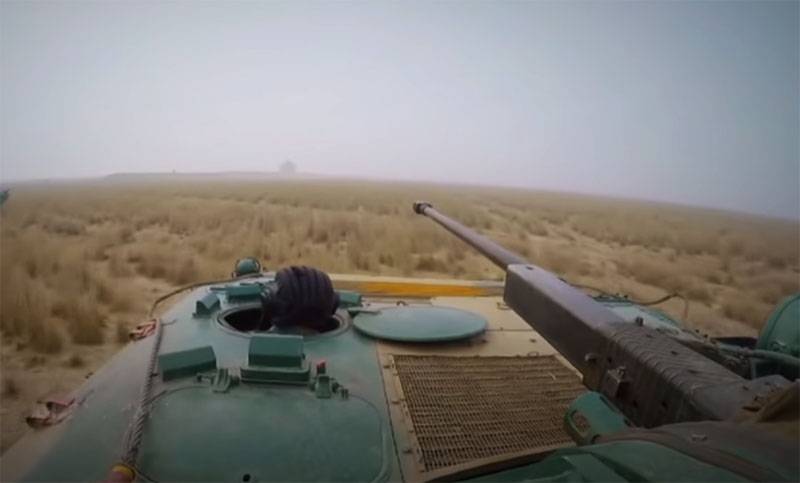 In India, they recalled the problems that arose with the project to create the latest infantry fighting vehicle for the needs of the Indian army. We are talking about the project FICV (Future Infantry Combat Vehicle), which received approval in 2008. Based on this project, it was planned to put into the armed forces of the country 2610 latest armored vehicles, which were designed to replace the Russian (Soviet) BMP-2 (2K) (in the Indian version - Sarath). The first deliveries of FICV were scheduled for 2022.
But in the end, the project failed. And the Indian command had no choice but to implement the idea of ​​updating the BMP-2 and the purchase of additional armored vehicles of this nature. In particular, they are talking about signing a contract for the purchase of 156 modernized BMP-2, the manufacturer of which is the company in Medak, previously specialized in the production of ammunition. This despite the fact that in 2018 in India, it was planned to attract private companies to the project - TATA and Mahindras.
In total, in India it was decided to modernize 1600 BMP-2. Of these, 640 infantry fighting vehicles are still planning to be modernized at private industrial facilities.
What are the options for modernization?
It is noted that the armored vehicles will receive new control systems, Kornet-E anti-tank missile systems, and new-generation night-vision devices. It is planned to make changes to the protection system.
Retired Indian Officer Brig Bhatia:
BMP-2 infantry fighting vehicle is an extremely powerful platform that is the basis of the Indian Army mechanized infantry battalions. It can be used as a fire support vehicle, as ambulance armored vehicles in a wide variety of ways. This is a universal platform that allows you to extend its service life. It is great for quick maneuvers in battle conditions, to overcome water barriers. It is lightweight, which allows for its transfer, including by air.
It is known that the production of the first batch of modernized armored vehicles in the amount of 156 units will cost 11 billion rupees. These are impressive funds - about 64 million rubles per unit.
Video about 2 BMP-2018 Sarath: