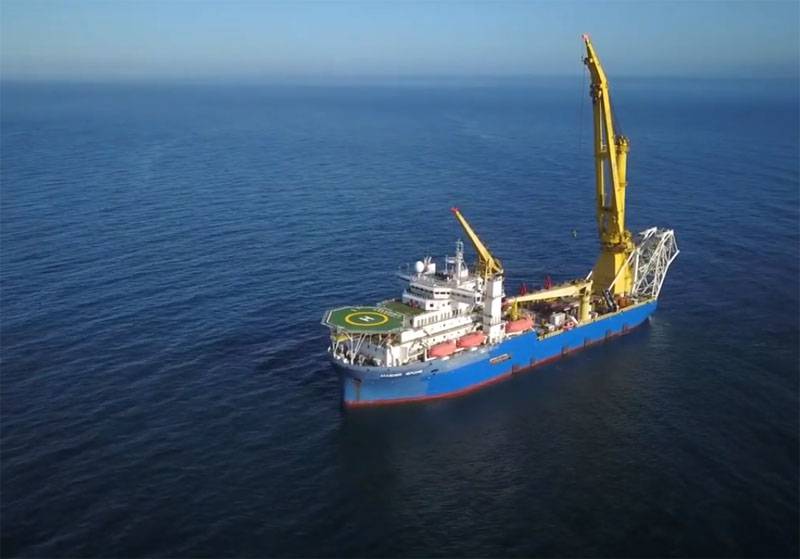 It became known about the change of ownership of the pipe-laying vessel Akademik Chersky. If since 2016 this ship has been owned by Gazprom Fleet LLC, now, according to the extract from registration in the international registry of ships, Akademik Chersky has become the property of STIF (Samara Thermal Energy Property Fund).
It is reported
resource
RBC.
The Samara Fund mentioned is part of the Gazprom group of companies. Two companies are indicated as its founders. One of them is Gazprom Mezhregiongaz Samara (49%). The second is Gazprom Teploenergo (51%). The total authorized capital of STIF is about 123 million rubles.
Close attention to the ship "Akademik Chersky" is riveted for the reason that it is identified as a potential completion of the Nord Stream-2 gas pipeline. Earlier, pipe-laying vessels of the Swiss company Allseas left the waters of the SP-2 project. They left, because the owners of this company from the United States were threatened with sanctions if they continued to participate in the gas pipeline project.
The change of ownership of the Akademik Chersky vessel is also explained by the desire to reduce sanctions risks, now in relation to Russian companies.
Recall that earlier in the US, sanctions were threatened by all those companies that would take part in the project to build a gas pipeline from Russia to Germany. Today, it remains to lay about 130 km of the pipe along the bottom of the Baltic.