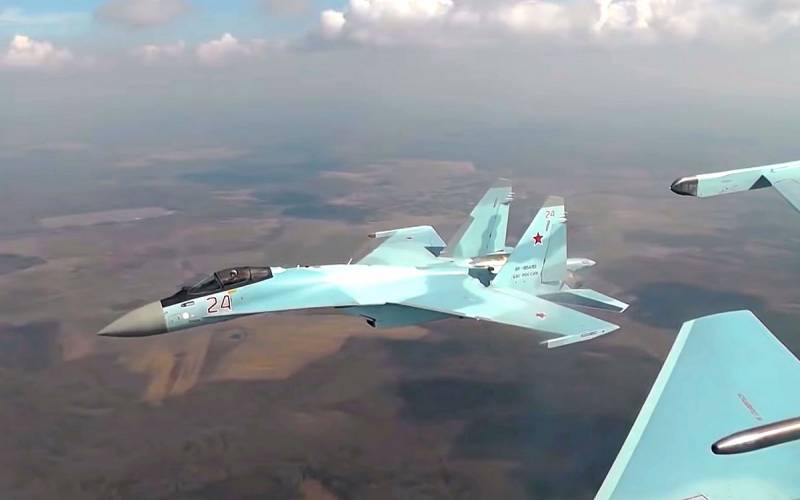 Against the backdrop of the breakdown of negotiations regarding the completion of the final sale of Su-35 fighters for the Indonesian Air Force, Russia proposed adapting this heavy fighter to the needs of its client from Southeast Asia. It is possible that the aircraft will have to be modified due to Western technology.
Russia can supply Indonesia with the latest Su-35 multipurpose fighters, adapting them to the customer's needs as much as possible. We are confident that this is the best choice to increase the combat effectiveness of the Indonesian Air Force
- said the other day in this regard at Rosoboronexport.
However, Jakarta, despite the popular belief, fears not only US sanctions that threaten to take extreme measures in the event of the acquisition of a Russian fighter. According to the American publication Military Watch, Indonesia believes that the Su-35 will not fit into the paradigm of network-centric operations, which are based primarily on Western technologies.
Su-35, as well as older Su-27 and Su-30 aircraft, already in service with Indonesia, cannot exchange data and are not optimized for working with F-16 fighter jets or warships of European construction. However, as indicated by the designated publication, this problem can be solved if the Su-35 is equipped with avionics of Western origin, as Algeria did with its Su-30MKA.
This could potentially create the conditions necessary for the successful sale of Indonesia's aircraft.
- writes Military Watch.
According to him, now we are talking only about 11 cars, but further purchases are likely. New batches of Su-35 fighters may eventually replace the Su-30MK2 and Su-27, which are currently in service with the Indonesian Air Force. Moreover, all of these aircraft use the same infrastructure.