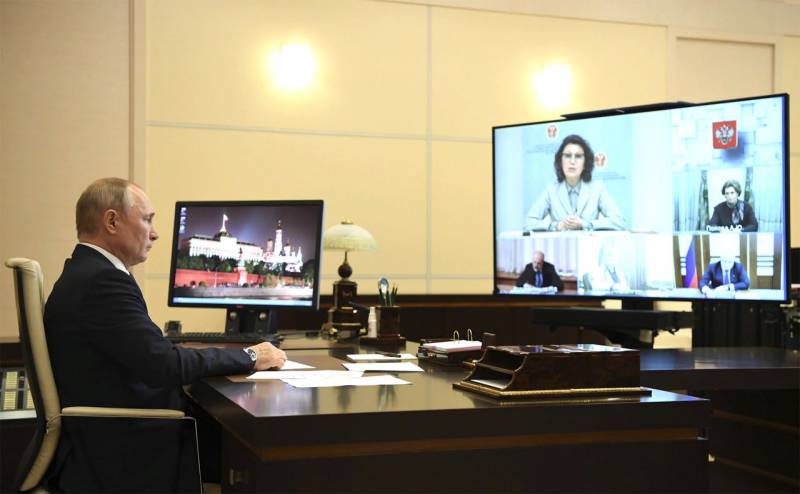 The President of Russia supported the idea of ​​Ella Pamfilova to choose a date for voting on amendments to the Constitution. The head of the CEC proposed to choose the first day of July as such a date. It is noteworthy that July 1 is Wednesday. Earlier it was reported that voting can take place "in the middle of the week", and the voting day will be declared a day off.
It became known that before the approval of the voting date, Vladimir Putin held a small consultation with the Minister of Education.
The President asked if it would turn out that on July 1 two events intersect: the expression of the will of the Russians and the delivery of examinations by students in a particular subject? The head of state was explained that the USE will not be held on July 1 - other dates are scheduled.
The President noted that earlier there was a proposal to vote on the amendments on June 24 - the day of the Victory Parade. But the head of state said that there was no need to mix two completely different events.
It is necessary to remind that initially on April 22 was appointed as the date of voting. But well-known events have made adjustments.
It is also worth recalling the sensational statement of the head of the CEC, Ms. Pamfilova, who in fact stated that the opinions of the people on the amendments could already not have been asked, since "the legitimate authorities have already taken appropriate measures to amend the Basic Law." According to Pamfilova, the president wanted to hear "the opinion of the people not additionally provided for by the current Constitution".