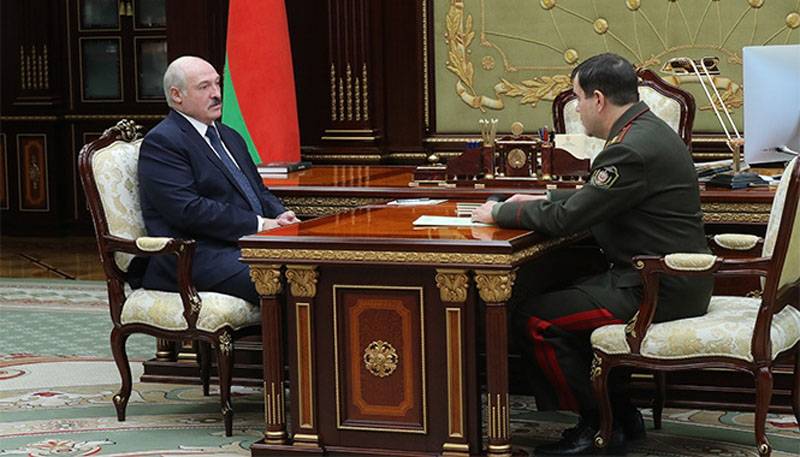 President of Belarus Alexander Lukashenko today met with KGB Chairman Valery Vakulchik. The topics and statements made during the meeting are reported by the president's website.
According to Alexander Lukashenko, the Belarusian State Security Committee and the country's president have a leading role in ensuring security and protecting the sovereignty of the state.
At the same time, Lukashenko addressed issues of "revolutionary" scenarios for Belarus. The head of the republic announced the presence of forces that consider and work out such scenarios. The President of Belarus noted that there are "separate veterinarians" who pursue the goal of arranging a "maydanchik" in Belarus before the election of the head of state.
Lukashenko noted that these forces planned the implementation of the Maidan scenario and do not give up their ideas.
Head of the Republic of Belarus:
I want to warn you at this meeting and I want to warn everyone who hears us, I want to warn all those "maydans" that there will be no maidans in Belarus.
According to Lukashenko, there is no need to compare what is happening in the Republic of Belarus with what was happening, for example, in Armenia and Ukraine. The President of the Republic of Belarus stated that a certain newspaper of the "neighboring country" was peeing that "new Pashinyans and new Zelensky" appeared in Belarus.
Lukashenko said that the situation may be different, but in Belarus "there are no Pashinyans, no Zelensky."
At the same time, Lukashenko called both Pashinyan and Zelensky talented people who are patriots of their countries, "devoted to their countries."
Lukashenko:
But some of our people want to sell for a penny what was created not only by President Lukashenko, the government, but also by the people.
Lukashenko:
I say again: we will not allow destabilization in the country.