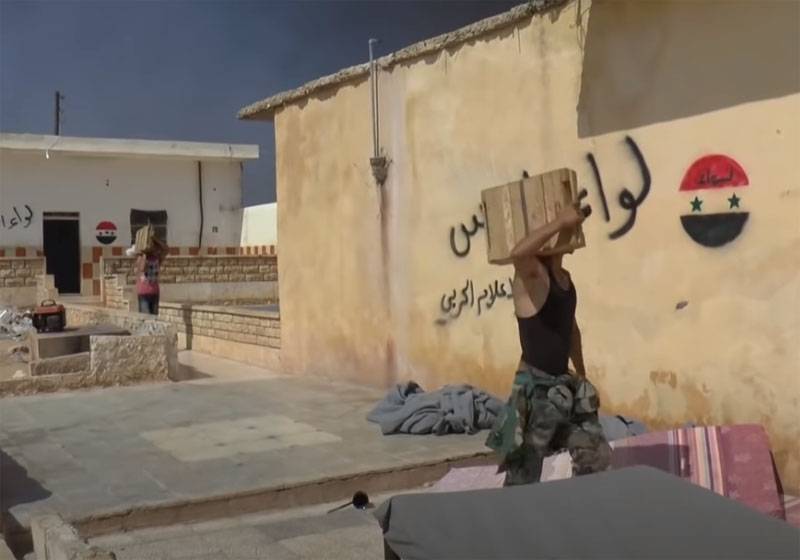 Syria receives reports of an incident in the east of the country - in the area of ​​the city of Abu Kemal, which is near the border with Iraq. The so-called JHRC (Syrian Observatory for Human Rights) and other sources of information provide evidence of sabotage against members of the Syrian army and representatives of pro-Iranian militias. Typically, these formations in eastern Syria are called Shiite (pro-Iranian) police.
According to recent reports, the sabotage was committed against three cars. As a result of the blast, five representatives of pro-Iranian militias were killed.
Syrian sources also talk about casualties among the SAA military. However, the exact number of dead and wounded is not given.
The material was also released in the Israeli media. So, the News.co.il portal draws the attention of its readers to the next moment:
Who was behind this attack is unknown. Nothing is said about the possible involvement of Israel or other countries in this incident.
At the same time, the Israeli portal recalls that about a week ago, in the Al-Mayadin desert in the east of the SAR, a car that was "connected to the IRGC" was destroyed by an air strike. CSIR - Corps of the Guardians of the Islamic Revolution. Recall that in early January, the United States eliminated one of the IRGC commanders - Iranian General Kassem Suleimani, which subsequently led to the Iranian response in the form of missile attacks on US military bases in Iraq.
The attack on the IRGC vehicle in Deir ez-Zor a few days ago was carried out, as stated, using
drone
.