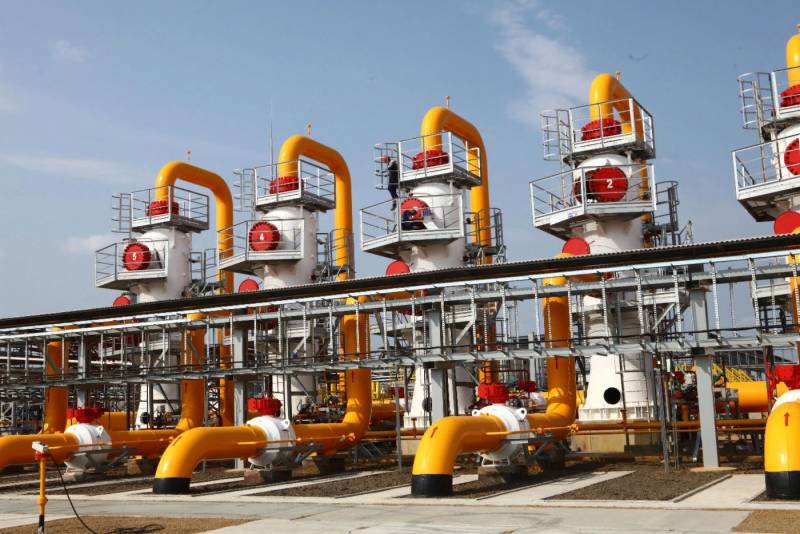 It became known about the resumption of gas transit through the Polish branch of the Yamal-Europe gas pipeline. Recall that four days ago it was announced that it would stop transit through the territory of Poland, including due to the expiration of the contract on May 16.
Then, in order to find a compromise solution, pumping was started based on the results of the auctions. This took time and resources, since it was necessary to conduct such tenders on a daily basis.
Now the operator Gascade, which receives gas from Russia to Germany, has reported on the resumption of gas supplies through Poland. It was noted that the capacity of the Yamal-Europe gas pipeline is used by about 70 percent.
The reasons for the resumption of pumping are due to the fact that, as it turns out, the gas transit through Poland was held for the whole of June in advance. In addition, there was evidence that the bidding for the entire III quarter of the current year was fully completed.
This clearly calmed the situation and at the same time showed that Europe is in dire need of Russian gas even against the backdrop of a serious economic crisis associated with the pandemic. These needs for "blue fuel" will only increase, since since June 1 several EU countries have decided to weaken or cancel isolation measures.
In Poland itself, words are expressed about the interest in maintaining the transportation of gas from Russia through its territory. This statement was also made by officials of the Polish Ministry of Energy.