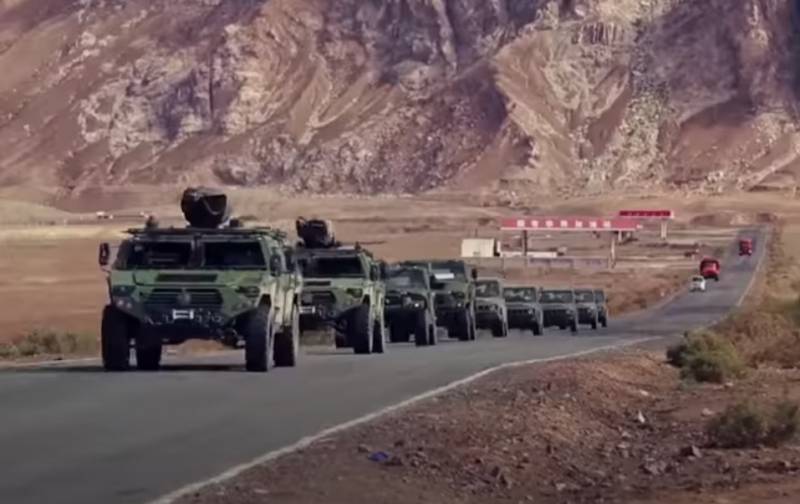 Amid a new round of confrontation between India and China in the disputed territories, New Delhi is sending reinforcements to the disputed region of Ladakh. The current aggravation of the situation is caused, according to Beijing, the construction of defensive fortifications by the Indian military in the Chinese zone. For its part, New Delhi accuses China of violating the border.
As the media indicate, fights between the military have been going on for several weeks. Wherein
weapon
not applicable, apparently, to avoid escalation of the conflict. Against this background, video materials appear on the Web on which, according to the authors, clashes between the military of the two countries are captured.
One of the videos shows a battered man, possibly a Chinese soldier captured by the Indian military. Nearby is the PLA Dongfeng armored car, which they try to damage with sticks, stones and, presumably, a bayonet-knife. Not having received noticeable damage, the car drives off.
However, the Indian army categorically rejected the authenticity of the video.
No violence is currently taking place. Disagreements are resolved through interaction between military commanders [...] We strongly condemn the sensational attempts to highlight issues affecting national security. Media ask not to broadcast videos that could ruin the current situation at the borders
- say in command.
It is possible that New Delhi, making such statements, is trying to avoid an escalation of the conflict. On May 5, a battle had already taken place near the Pangong-Tso Glacier, during which seven Indian troops were seriously injured.
At the same time, there are other materials that testify to the far from peaceful nature of the confrontation. So, one of the photographs depicts Chinese soldiers with sticks, in front of which on the ground are wounded and bound military men.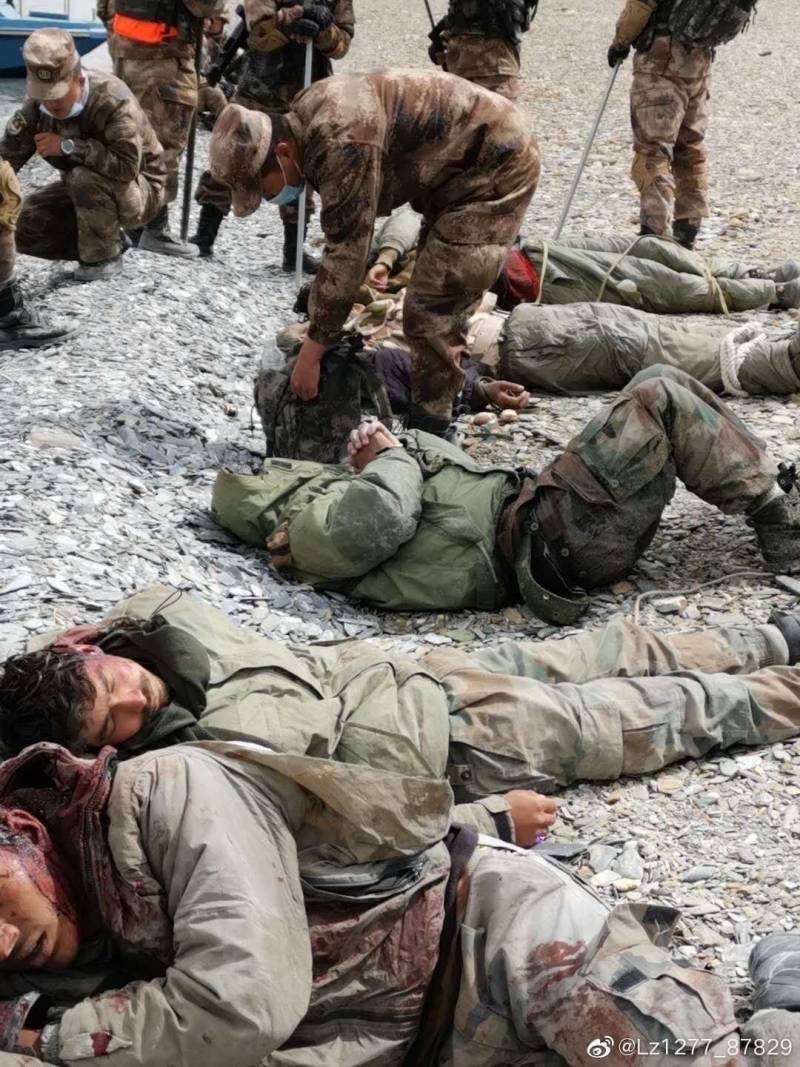 Chinese soldiers getting beaten by Indians at the Line of Actual Control in #Ladakh.
Aksai Chin belongs to Ladakh .... pic.twitter.com/dyZ9n74Y7t

- #SengeSering ས ། ཚ ། (@SengeHSering) May 2, 2017