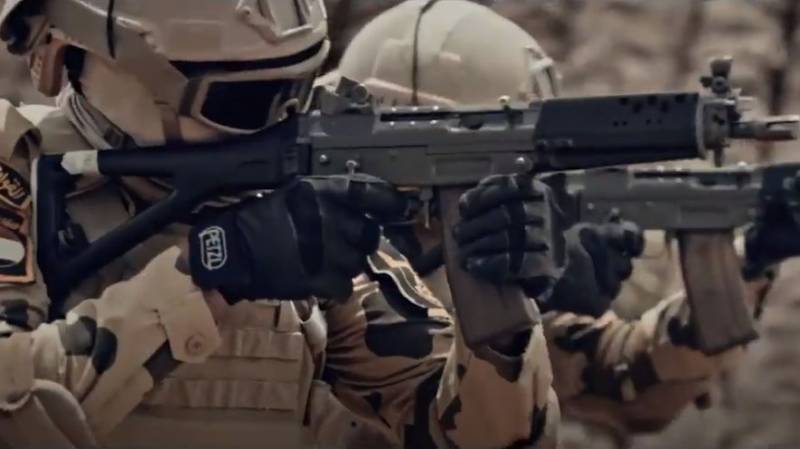 The Egyptian armed forces and police special forces launched the largest operation in recent times on the Sinai Peninsula. At the same time, for the first time in recent months, ground forces, as well as combat
aviation
. The purpose of the operation was as follows: to destroy strongholds of terrorists, inflict defeat on militants in manpower and equipment so that the terrorist threat in Sinai was minimized.
According to the latest information, the operation was carried out in several directions. In particular, we are talking about an attack on the positions of militants in Sheikh Zuweid, Rafah and Bir al-Abed.
It all started with bombing missiles of military aircraft. Some time later, infantry units and special forces tried to take several objects into the environment, as a result of which a battle ensued.
It is noted that during the battle at least 19 terrorists were destroyed. At the same time, the Egyptian security forces themselves suffered losses. Moreover, these are the largest losses in recent months: 5 soldiers killed and at least 11 wounded. Among the dead there is a senior officer - with the rank of colonel.
According to some reports, the militants fired at the armored car in which he was. According to other sources, a car with several officers of the Egyptian army ran into a land mine.
The Egyptian command claims that during the anti-terrorist operation it was possible to destroy several odious field commanders of ISIS (a terrorist organization banned in the Russian Federation).
Sinai continues to be the most troubled territory of Egypt. The fighting on the peninsula has been ongoing with varying intensity since 2013. The so-called nationwide operation of the Egyptian troops in the Sinai has been ongoing since February 2018, either moving to the "hot" phase or becoming "paused".