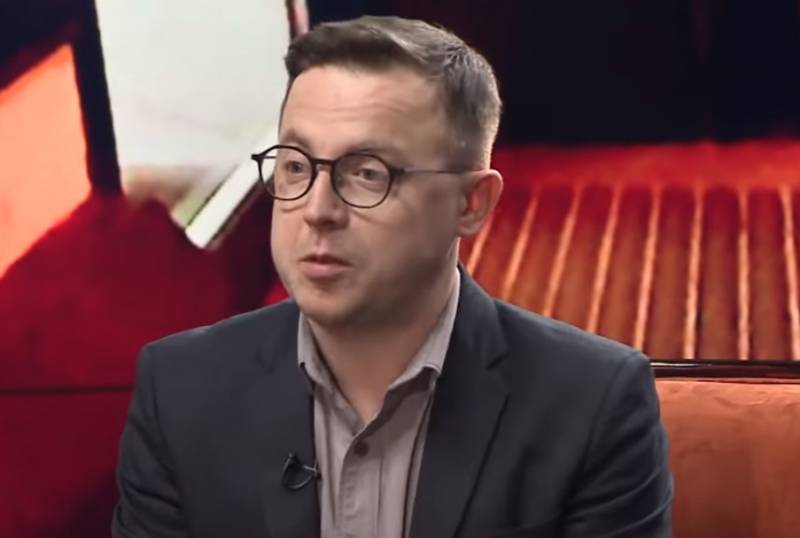 Residents of Donbass and Crimea are supporters of Russia, therefore, they are subject to destruction. And any relationship between citizens of Ukraine and the population of territories beyond its control is equated to the financing of terrorism.
This opinion was expressed by the scandalous Lviv TV host Ostap Drozdov on his YouTube channel.
This "activist" is a supporter of the complete blockade of Donbass and Crimea. He would be glad if Crimea sat without water and electricity:
Wash yourself in puddles, eat imported water from the Russian continent. Wanted to Putin - please.
He is also outraged that pensioners living in uncontrolled Donbass receive Ukrainian social benefits. Grandmothers who come from Donetsk and Lugansk to settlements controlled by Ukraine in order to receive their honestly earned retirement, the TV presenter calls "undeveloped KGB women."
This is not the first time that Drozdov has publicly "noted" himself with his statements, inciting hatred among the Ukrainians among the population of Crimea and Donbass. He even advocated deprivation of citizenship for everyone who lives in territories not controlled by Kiev.
After such a statement, the journalist of the Ukrainian publication Strana.ua Olesya Medvedeva filed a lawsuit against Drozdov, accusing him of inciting ethnic hatred and humiliating the honor and dignity of Ukrainian citizens.