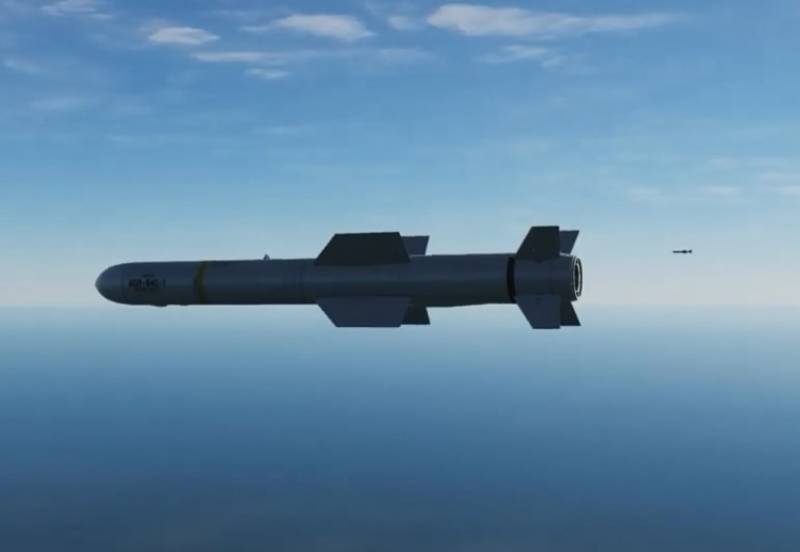 Taiwan officials have confirmed that the country's Ministry of National Defense is close to a deal to buy a new coastal defense system with Boeing Harpoon Block II anti-ship missiles. Taiwan's deputy defense chief Chang Zheping confirmed that Taipei had decided to purchase a US-made Harpoon coastal defense system in a mobile configuration.
Taiwan's deputy defense minister says new missiles should go into the arsenal of the Navy
fleet
countries in 2023.
The new mobile coastal defense system is designed to monitor the movement of objects in the coastal marine zone, the detection and identification of enemy targets. It is able to withstand threats in territorial waters and suppress enemy aggressive actions. The coastal defense system is equipped with all-weather over-the-horizon anti-ship missiles "Harpoon" made in the USA.
On May 20, the United States Department of Defense announced plans to ship $ 180 million worth of weapons to Taiwan. Such actions in Beijing are traditionally perceived as a gross interference in the internal affairs of China and tirelessly express protests. In this case, the supply of American
weapons
to Taiwan have been going on for about 70 years.
Just last week, the United States announced the delivery of American torpedoes to the island. In response, the indignant statement of the Ministry of Defense of the PRC followed:
The People's Republic of China expresses strong discontent and resolute protest in this regard.